Chicken or Egg Site Selection and Leasing – Which Comes First, Finding a Franchisee or Finding a Site?
As we explain in our book, Negotiating Commercial Leases & Renewals FOR DUMMIES, there is a great deal for potential franchisees to consider before committing themselves to any franchise concept. Two of those factors include site selection and leasing. While we are strong supporters of franchising, we have found there are two very distinct systems in place when it comes to these two points. We will use the "Which comes first – The Chicken or the Egg?" analogy to put this into perspective.
With the "Chicken First" approach, franchisors will advertise for prospective franchisees first and then, once the franchisee is secured, begin the site selection process. This site selection process may be done with or without the franchisee's input.
Why do franchisors use the "Chicken First" approach? Well, it lets them expand and uncover prospective franchisees in other cities without making any efforts on the real estate side. If no local entrepreneur steps forward in a specific city from advertising efforts, the franchisor will not have to fly and conduct site selection.
With the "Egg First" approach, some franchisors will do their real estate development homework initially, secure a site and use that site as a tangible platform from which to advertise and sell the franchise. This can be more work, comes at a greater expense and is done far less frequently than the easier "Chicken First" approach.
The "Egg First" approach to site selection can, however, have significant advantages for both the franchisor and the franchisee. We can't tell you how often we receive calls from disgruntled franchisees who bought and paid for a franchise and maybe even went through training camp but are not open for business because the franchisor could not produce a "suitable site" for them. A major franchisor was recently forced to refund over a million dollars to franchisees partly for this very reason.
When the franchisee knows in advance what location he/she will be leasing before he/she signs the franchise agreement, there are usually fewer grievances. There may still be complaints if the location is weak; however, these are less common because the franchisee knew in advance where the store would eventually be located and many of the important leasing details (like the size of the store and the rent). In cases where the franchisor has preselected a poor site, the end result will be the same – low sales and an eventual store closure.
With the "Chicken First" approach to site selection (where the franchisee signs on before a location is secured) there are numerous downsides and questions:
What if no location is found – does the franchisee release the franchisee? What if the franchisee has already quit his/her day job and has been waiting months to open his/her new franchise? This happened to a franchisee that eventually turned to The Lease Coach when her franchisor could not produce a "suitable site". She had paid her money but was unemployed for almost a year waiting for a site (which, by the way, never did come to fruition and she walked away).
What if the only site approved by the franchisor is weak or questionable or to be located at a great distance from the franchisee's home? Initially, the franchisee will spend a great deal of time with the new business. The franchisee may consider that a great distance to travel will be inconvenient and, in retrospect, would not have signed up with that specific franchise system.
What if the location the franchisor approves is too big, the rent is too high or the build-out costs exceed initial projections because of uniqueness to that particular site?
We were hired to speak to a 1000-plus store franchise chain. They had invited us to give several real estate training sessions at their annual conference. Even though the franchisor initially provided some real estate support when the stores were opening, the franchisor did not assist the franchisees with lease renewal negotiations and relocations.
Why is this story relevant? Well, just a couple of hundred franchisees own all of those 1000 franchise stores. The easiest way to expand your franchise system is when a single franchisee becomes a multiple store operator. And, if the initial store or location is weak, it will be more difficult for the franchisee to open more stores.
In summary, if the franchisor has the time, expertise, and resources to preselect and negotiate the location if allows for a lot more - certainly prior to entering into a business relationship. However, in the far more common scenario of the site being selected by the franchisor and/or the franchisee after signing the franchise agreement, the franchisee must ensure that he/she is comfortable with the franchise system's process and support or have their own professionals lined up to assist them through this complex and critically important step.
For a copy of our free CD, Leasing Do's & Don'ts for Franchise Tenants, please e-mail your request to JeffGrandfield@TheLeaseCoach.com.
Dale Willerton and Jeff Grandfield - The Lease Coach are Commercial Lease Consultants who work exclusively for tenants. Dale and Jeff are professional speakers and co-authors of Negotiating Commercial Leases & Renewals FOR DUMMIES (Wiley, 2013). Got a leasing question? Need help with your new lease or renewal? Call 1-800-738-9202, e-mail DaleWillerton@TheLeaseCoach.com or visit www.TheLeaseCoach.com.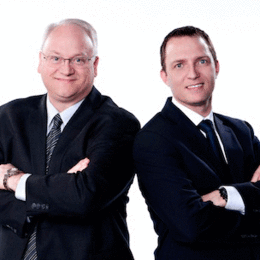 Dale Willerton and Jeff Grandfield
The Lease Coach
Why You Should Pay Attention to Chipotle's Problem
Chipotle's problem went beyond preventable. If there had been a robust source of checks and balances from within, insisting on efficient distribution and local sourcing without excessive risk, it's likely none of this would have happened.
Four Deadly Sins of PR (& How to Avoid Them)
Even the most notable brands, who seem to have mastered the art of effective public relations, still struggle to hit the mark every time, often running into these four common mistakes and misunderstandings.