Changes are Coming: What to Know About the New FDD State Cover Page
The Franchise Disclosure Document ("FDD") has remained relatively consistent since it was mandated over a decade ago – with the goal of creating a uniform, and readily-understandable method for making disclosures to prospective franchisees. This goal of simplification and understandability recently expanded. Specifically, on May 19, 2019, the North American Securities Administrators Association's ("NASAA") Membership adopted the New Franchise State Cover Page Instructions (the "Instructions"), effective January 1, 2020. While the Instructions will affect every FDD issued after January 1st, of particular interest is the new multi-part State Cover Page, which must include:
How to Use This Franchise Disclosure Document;
What You Need to Know About Franchising Generally; and
Special Risk(s) to Consider About This Franchise.
While subsection "c" has existed for some time, in substantially a similar manner as the Instructions suggest, subsections "a" and "b" are new and, as someone who represents dozens of "new" franchisees each year, a welcome addition. In fact, even in my role of representing franchisors, I appreciate that franchisees will be better prepared once they become franchisees, and less inclined to simply "jump in," which will inevitably create issues down the line – disputes which are much more cumbersome and expensive for all parties.
In the first section, in a very user-friendly format, the FDD must provide information on how to use the FDD, generally. Many FDDs are in excess of 100 pages, and can be daunting to read – particularly if English is not your first language, or if you are not accustomed to reviewing large, legal documents. This new "general" page is very helpful in this regard; specifically, it tells you where to see information on the level of investment (and a breakdown of the larger numbers), the number of franchises in the system (with contact information), and, most importantly for most prospective franchisees, how much one can expect to earn as part of a particular franchise system. While it is important for a prospective franchisee to review this information on their own, as discussed below, hiring a franchise attorney[1] is vital to getting on the right path. Only an experienced franchise attorney can provide guidance on what a prospective franchisee should know – not only about the information contained in the document itself, but about franchising generally.
In the second section, the FDD must now include certain, relevant information about the franchise model as a whole, including advising prospective franchisees that:
Franchisees have a continuing responsibility to pay fees, even if they are losing money;
The Franchise Agreement allows the franchisor to unilaterally change the franchise model, within certain parameters; and
The Franchisor may not be obligated to renew your Franchise Agreement and, even if it is, the terms may be materially different than what you originally agreed to.[2]
While this list is not inclusive of everything required by the Instructions, each of these issues causes consternation between franchisors and franchisees, and should be fully understand by franchisees prior to entering into the Franchise Agreement.
Of course, each of these advisements are only as good as the person reading the FDD. To that end, a prospective franchisee should always read the FDD themselves and, as discussed above, hire competent, franchise counsel to provide guidance. Franchises are often sizable investments, and franchisees should be represented well before entering into a 5, 10, or 20-year relationship. This is true – and maybe even more so – if the franchisor suggests it is unwilling to negotiate any of the Franchise Agreement's many provisions.
If a franchisee needs assistance reviewing the FDD, or better understanding the franchise relationship, generally, they should reach out to one of the many, highly-respected franchise attorneys nationwide. Many of these attorneys, including the author, can be found at the various Franchise Expos held throughout the country, or at BeTheBoss.com.
The author, Evan M. Goldman, is a Partner at the law firm of A.Y. Strauss LLC, where he leads both the Franchise and Hospitality, and Litigation, practice groups. In this role, Evan works closely with both franchisor and franchisee clients to draft, negotiate, and register disclosure documents, franchise agreements, and related key documentation. Evan represents franchisor and franchisee clients in dispute categories such as termination issues, breach of contract, trademark infringement disputes, fraud claims, employment matters, and enforcement of non-competition.
[1] While there are approximately "1,338,678 licensed, active attorneys in the United States," only a miniscule percentage of these attorneys handle franchise matters on a regular basis. Therefore, it is very important that a prospective franchisee find an attorney with the experience necessary to put them on the path towards success.
[2] For a more comprehensive discussion on renewal terms, read "Are Material Changes to Renewal Franchise Agreements Subject to the Implied Covenant of Good Faith and Fair Dealing?," in the Franchise Law Journal Vol. No. 36/Issue No. 4, Spring 2017.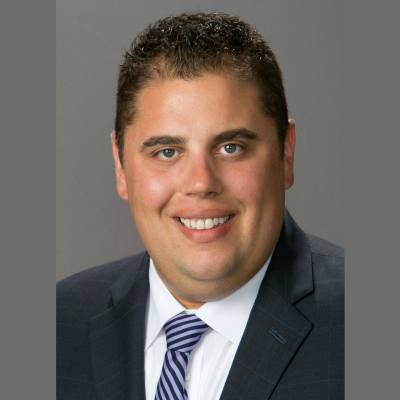 Evan Goldman
Chair of the Franchise Law practice group
Financing Options for a New Franchisee
What financing options are available for a new franchisee? A new franchisee can be funded by any combination of 3 methods Self-Funding, Equity Financing and/or Debt Financing.