Can You Buy a Master Franchise?
In theory, the franchise business model is not particularly complicated. The owners of a business can sell or lease their brand name and their business template to qualified candidates to run locations for them. As opposed to managing every retail store, restaurant, office, or whatever themselves, they can sell these businesses and have franchisees run them for a modest franchising fee. Simple enough, though in practice things can get complicated. One added wrinkle is a master franchise. Do you know what a master franchise is? If so, you're probably wondering if there are master franchises for sale.
Master Franchises
Master franchises are for those franchisees who know that they want an expanded franchise portfolio, not merely just to own one franchise location. Master franchises are for those who like to think long term. And, in a way, a master franchise is kind of like a shortcut for those who know they want to build a franchise portfolio and have the capital and work ethic to do it. Rather than purchase one franchise location, with a master franchise you can buy the rights to a franchised brand for an entire area, such as a city, county, neighborhood, or even a state in some cases.
Master franchises offer higher financial rewards because you fulfil the role of not just a franchisee, but of the franchisor for your given region. Master franchising is something of a more hands-on approach to franchising as it may require franchisees to supply training, promotional programs, and lease negotiations to their franchisees. In return, the owner of the master franchise receives at least a portion of the franchise fees from franchise sales.
Master Franchises For Sale
Master franchises are very popular with entrepreneurial-minded business people who know they can invest the time and the money necessary to make their master franchise successful. But not every business includes master franchises in their franchise systems. This means you might have to be more flexible with which franchise you choose. If you have your heart set on a given business or on a given field, you might not be able to find a master franchise for sale. If, however, you are a bit more open to different types of franchises you could buy, then you should be able to find a master franchise for sale that suits you.
Examples of Master Franchises For Sale
At Be The Boss we work with a number of different businesses and brands that have master franchises for sale. Some of the types of businesses that you can buy a master franchise in include:
Be The Boss
Buying a master franchise for sale can be a rather involved process. And it's not always easy choosing the best master franchise for you, given your skills, finances, experience, interests, and geographic location. If you would like some advice on which master franchises for sale you should consider buying, please contact us.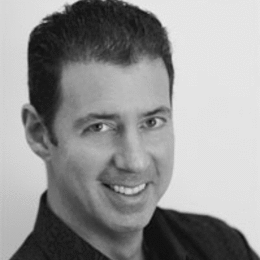 Rob Lancit
Vice President-Internet Brands, MFV Expositions
Low Cost Food Franchise Options
If you want to buy a franchise but want to minimize the cost. Read on to learn more about low cost food franchises and to find out if there are any low cost food franchises for sale in your region.