Can A Big Ship Be Turned?
There was once a franchise company, a very big ship with many years of significant history behind it. Thousands of franchisees were spread across all continents with the potential to make a major impact. But in past few years a deep rift had developed between franchisees on the frontline and the support services at headquarters, creating relational tension and operational sluggishness. The organization had many silos, and both senior executives and franchisees worked in isolation from one another. In some areas there were pockets of collaboration and entrepreneurial dynamism. In too many, however, there was fear, conflict and stagnation. These realities pose tremendous challenges to any Stage 4 Empire franchise causing one to ask: can a culture be transformed? Can a big ship be turned?
To turn a big ship is in fact possible. It requires putting the right building blocks in place. When a Stage 4 Empire franchise company does so, the changes come slowly at first, then quickly, then comprehensively, moving them into a Stage 5 Hybrid franchise.
There are numerous factors involved in franchisee-franchisor fit one such marker being the stage of growth of a franchise system. There are five predictable stages of growth.  Last month in my article, The Empire Rules Unchallenged I addressed the monolithic Stage 4 Empire franchise systems. Today, I'll share 3 primary points about Stage 5 Hybrid franchise systems so as to edify and empower you in your franchise selection process.
From Command & Control to Divide & Conquer
Where once the focus was on controls, compliance and centralization of operations, Stage 5 Hybrid companies will often use the divide and conquer mentality, spinning off various factions of their once complex company and large inventory of franchises. You may recall this happened in 2005 when Cendant broke into 4 separate companies citing a need to appeal to stockholders. Or Stage 5 franchise companies will diversify by adding complementary companies or services to their portfolio. They often create partnerships with suppliers and vendors and share in the dividends and profits. Sears is such an example. They added Allstate, partnered with vendors Kenmore, Dean Witter (Discover Card), Craftsman and DieHard, and a joint venture with IBM.
From Isolation to Collaboration
Sailing a big ship requires much man power and coordination of troops. Unfortunately the more silos and franchisees a Stage 4 Empire company has the more difficult to communicate and execute effectively. Franchisees are on the frontlines with their fingers on the pulse of the market, but often to no avail as the chain of command to corporate is long and steep. Stage 5 Hybrid companies however, have a renewed commitment and are focused wholly on the value created for the customer by empowering the franchisee. This requires a cultural makeover from silos, fear, isolation and conflict toward collaboration and innovation. It also requires operational alignment, in all departments including franchisee training, support and services.
From Stagnation to Revitalization
This divide and conquer, collaborate and innovate culture often requires a shift in leadership style. It's not uncommon for a late Stage 4 Empire company to bring on a new CEO and/or management team to help it evolve into a solid Stage 5 Hybrid company. A consultative and interdependent style of leadership is more easily distributed across an organization and fosters an entrepreneurial spirit. Where once it was all about controls and perpetuating the system a Stage 5 company at times act much like a Stage 1 Entrepreneurial company. However, if you appreciate strong brand recognition and innovation and like change a Stage 5 company may be a good fit.
Stage 5 Hybrid franchises will have some challenges including:
Many systemic changes
Potentially saturated market
Leadership changes
Cultural shifts
If your motivations and skill sets align well with a Stage 5 company there are numerous benefits.
Intrapreneurial
Strong support
Well-defined products and services
Flexible systems
Leveragability of resources
This is not a maiden voyage.
A Stage 5 company has been to many rodeos. If you are even slightly superstitious about something new you can rest assured this is not a maiden voyage. A Stage 5 franchise is focused on refreshing the brand, renewing relationships with consumers and finding innovative ways to collaborate, partner and leverage the entrepreneurial spirit of business owners. All this, while providing you flexibility and a recognized brand. It's the best of all franchise worlds.
About Rebecca Monet
Rebecca Monet is chief scientist and president of Zoracle Profiles. Zoracle is a franchise specific solutions provider offering a suite of customizable psychometric assessments. Zoracle's SpotOn! meta-analysis provides insight no singular profile, survey, algorithm or assessment can. Our SpotOn! science determines franchisee-franchisor compatibility and predicts performance. Zoracle reduces recruitment and support costs while increasing franchisee validation and performance.
Visit BeTheBoss.com where you can search for opportunities by industry, investment level and area while researching the franchise industry as a whole using its free resources.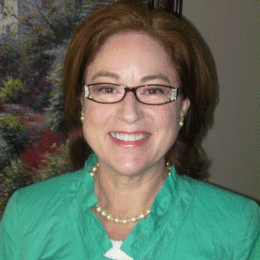 Rebecca Monet
Article Contributor
Why You Need to Read Your Franchise Disclosure Document
The Franchise Disclosure Document (FDD) was developed to equalize the relationship between franchiser and franchisee. Understanding the key facets will take away some of the intimidation involved in confronting this often lengthy document.