Build Layers of Loyalty to Strengthen Your Franchise
The 4 Pillars Approach is a strategic framework designed to strengthen, protect and grow your business.  It was developed by the author during her fifteen years of ownership to complement existing franchise processes, increase revenue and profitability and enhance the overall well-being of the business and ownership experience.
I like thinking about the 4 Pillars this way:  When you signed on to be a franchisee, you bought the owner's manual, the plans and the basic structure for a proven, successful enterprise.  Now that your franchise is established, it's important to fortify what you have built so that it can withstand, and even thrive, as competitors come, down cycles occur and the unexpected happens.  Building Layers of Loyalty, Pillar 1, into all areas of your franchise is a vital component for long-term franchisee success because it reinforces your business and stabilizes your structure and your enterprise.
Loyalty adds long-term viability to a high-performance franchise when layered strategically.  As such, Loyalty should encompass all four stakeholders of your business:  your clients, employees, the local community and your franchisor.  If you need convincing, consider what loyalty can do.
It's your loyal clients who keep your cash flowing while you work on bringing in the new ones to grow your revenue.  It's loyalty that helps you attract and retain good employees, keeping your expenses down and your level of service high.  It's community loyalty you earn over time through your good acts and local engagement that protects your business through downturns and the other challenges that strike most franchise owners sooner or later.   Finally, an authentically loyal relationship with your franchisor pays dividends in the form of increased opportunities, open dialogue and unbridled support and trust when you need it the most.
Why You Need a Loyalty Plan
Having a Loyalty Plan that touches every area of your business helps ensure you are building relationships with people who care about you and the health of your business.  The goal is to keep your clients, your staff and your community invested in your business because when they are invested, they refer and attract others to your business.  A viable business depends on the continual attraction of new clients and employees.  It also depends on attracting the right kind of clients and employees.
Before you can build your loyalty plan, you first need to identify your "Sweet Spots."
Identify Your Sweet Spots
Your Sweet Spots are your ideal clients, employees and community partners.  They are the very best of the best, the kind of people you wish all of your clients, employees, and partners were.
In order to build a solid base of these rabidly loyal people, you must first understand and identify exactly who you want to attract and who you must keep around.
Sweet Spot Client
This is your very best client, in profiled form.  It's a family that frequently tells others, or even better, brings others, to dine in your restaurant.  It's a real estate company that continues to add to its holdings and thereby regularly increases its weekly janitorial contract or it may be a local consumer service company that requires regular vehicle maintenance and repainting for its small but growing fleet.
Whoever, it is, and there may be more than one Sweet Spot Client profile, you and your staff need to identify it, define it, and then profile it. Only after this has been thoroughly developed and vetted, should you communicate this information to your staff.  (As told to my students last week, communication is the transfer of meaning.  In other words, make sure your staff 'gets it'.)  The final step for Sweet Spot Clients is to plan, with your staff, how you will attract more of these valuable clients.
Loyalty Plan Exercise
Start now by writing down who you think your Sweet Spot Clients are.  Next, make a short list of the client characteristics you most value.  Do the clients you noted previously have these characteristics?  What, if anything surprises you about your findings?
If you completed the exercise above, congratulations! You have almost completed the first layer of Pillar 1.  I encourage you to complete a similar process for your employees, partners and franchisor contacts to finish this important first step towards building a strong Loyalty Pillar.
In the next article, I'll provide specific loyalty building suggestions for each stakeholder target so that your business remains steadfast when competitors come, down cycles appear and the unexpected happens.  Your reward? By Building Layers of Loyalty into your business, you'll be able to focus on other important aspects of your growing your profitable franchise and most important, enjoy your time while doing it!
Christy Wilson Delk is a former 15-year franchisee, Business Professor at Rollins College and industry speaker and writer.  Her book, Adventures in Franchise Ownership 4 Pillars to Strengthen, Protect and Grow Your Business is available for pre-order on Amazon and Barnes & Noble.com.  Download the Introduction and Chapter 1 through her website www.ChristyWilsonDelk.com   Christy Wilson Delk Enterprises LLC is an IFA Supplier Member.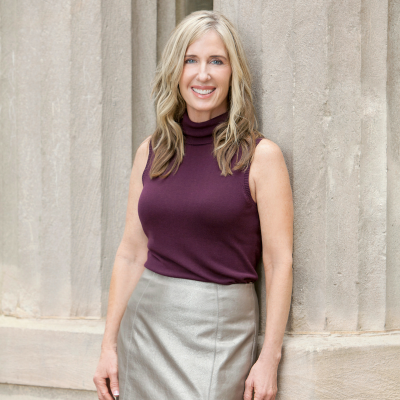 Christy Wilson Delk
Speaker | Writer | Educator
Can I Just Take It Out of Their Paycheck?
According to the Department of Labor, deduction policies pertaining to reimbursement for damage to, or loss of, company property may only apply to non-exempt employees; deducting from the wages of a salaried overtime exempt employee for the same or similar reasons may run afoul of the FLSA.