Breaking down the FDD
What to include, what not to include and everything in between...
After weeks of preparation, financial audits and legal review, time has come to register your Franchise Disclosure Document. Now, before you do ask yourself: Did I cross my T's and dot my I's?
There are few things in the world of franchising as complex as developing, finalizing and registering the FDD and even what may appear to be minor missteps could have troublesome effects on your franchise registration process.
Getting it right the first time around is critical for the future of your franchise, so consider these decisive steps in finalizing your FDD.
Understanding the disclosure
The first step in developing an FDD is understanding what it is and the purpose it serves in your franchise program. Originally known as the Uniform Franchise Offering Circular (UFOC), a franchise disclosure is a legal document that outlines the specific elements of your franchise program – 23 items to be exact. In 1979, the Federal Trade Commission developed the Franchise Rule to ensure franchisors were transparent with their offering in an effort to protect franchisees and their understanding of the franchisor/franchisee relationship, the reputation of the company, and the performance of existing business, among a number of other things.
It is a highly complex document that must feature precise wording and must adhere to state-specific addendums. Each company's FDD contains unique details to the business, but all of these documents are laid out in the same prescribed format. Every FDD must include the following sections, or items:
1. The Franchisor and Any Parents, Predecessors, and Affiliates
2. Business Experience
3. Litigation
4. Bankruptcy
5. Initial Fees
6. Other Fees
7. Estimated Initial Investment
8. Restrictions on Sources of Products and Services
9. Franchisee's Obligations
10. Financing
11. Franchisor's Assistance, Advertising, Computer Systems and Training
12. Territory
13. Trademarks
14. Patents, Copyrights, and Proprietary Information
15. Obligation to Participate in the Actual Operation of the Franchise Business
16. Restrictions on What the Franchisee May Sell
17. Renewal, Termination, Transfer, and Dispute Resolution
18. Public Figures
19. Financial Performance Representation
20. Outlets and Franchisee Information
21. Financial Statements
22. Contracts
23. Receipts
Reviewing with a fine-tooth comb
While several FDD items are straightforward in disclosure (like the franchisor description, business structure and existing locations) there are some elements of the legal document that should be thoroughly reviewed by your team and franchise attorney. This review is intended, in large part, to protect your business entity as you will be held liable for any and all statements you make within the FDD.
Some especially sensitive items include Item 7 (estimated initial investment), Item 12 (territory options), Item 19 (financial representation), and Item 22 (franchisee contracts). Not only will these items dictate the course of the agreement with your franchisees, but also act as a significant marketing piece in your ability to differentiate your opportunity from competitors.
But, be weary – if you plan to use these items in your marketing program, you must abide by the exact language that is written in your FDD. Far too often franchisors promote the potential return on investment or tout protected territories when those things are not indicated in the FDD. That is a big red flag in the legal world, but it should not be a deterrent to include financial performance in your FDD.
Protecting your franchise future
Fear often prevents emerging and even some established franchisors from including anything in their Item 19, and it is an understandable choice to make. Listing financial performance indicators in the Item 19 is not a requirement under the Franchise Rule. However, if you do decide to include information within your Item 19, the disclosure must follow a specifically prescribed format, one that has recently changed.
Establishing (or not establishing) your Item 19 is not the only non-required element of your FDD. Some franchisors also opt for offering exclusive or protected territories in an attempt to entice prospects. If you intend to go that route, it must be clearly indicated in the disclosure, spelling out territory size and what protections are included. Before deciding to offer exclusive territories, first take into account any potential business conflicts, growth limitations or the reservation of certain rights that may result in your decision.
One final step in developing your FDD will also include estimating a franchisee's initial required investment. This is a great opportunity to attract prospects if you are offering a low-cost franchise but be careful not to underestimate or under-represent the high end of your initial investment. Misrepresentation of this range can often be a source for legal or contractual disputes.
Even though registering an FDD can feel like exposing confidential information about your franchise program, keep in mind that thorough documentation is important in protecting you, your organization and your franchisees.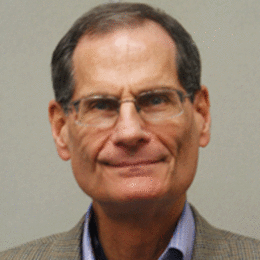 Harold L. Kestenbaum, Esq.
Partner, Spadea Lignana Attorneys at Law
Is the Universe Speaking to You?
In the meantime, I hope you make progress towards buying your dream business before the next article. Do it for you, because it's worth it and so are you.
Franchise Disclosure Documents Explained
Once you've researched franchise opportunities and have identified possibilities based on your results and investment level, you'll need to make contact. At this point, you'll enter the legal side of buying a franchise.
To Head Lease or not to Head Lease
Whoever signs the head lease maintains more control but will, conversely, spend more time on management issues including paying rent directly to the landlord and complaining about leasing issues.