Big Sky Franchise Team
We were formed from a passion to help our clients reach their Big Dreams & Big Goals.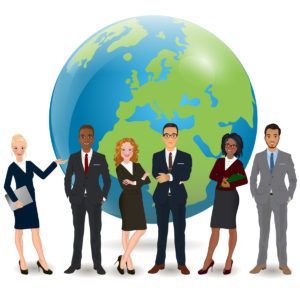 About Us
Our team has decades of experience and the ability to meet the ever changing needs of our clients. Big Sky Franchise Team has been created to provide full service solutions for companies of all shapes and sizes ranging from general consulting needs, franchise development, franchise marketing, digital marketing solutions, operations manuals, and many other solutions.
Our mission is to:
"Our mission is to provide every client with an exceptional experience in growing and expanding their business through our commitment to "Win-Win" relationships, continuous improvement, and integrity in all matters."
Whether you are an established Franchisor, an emerging franchise brand, or a business looking to franchise your company we have a wide array of services to help your franchising needs. Whether it is franchise marketing efforts, operations manuals, lead generation, team building, mystery shopping, or strategic planning we have services to fit most of your franchise needs. Here is a sample of some of our service offerings:
Franchise Feasibility and Evaluation
Franchise Blueprint
General Franchise Consultation
Strategic Planning
Franchise Lead Generation
Franchise Marketing Plans
Franchise Brochures
Franchise Websites
Lead Qualification Services
Digital Marketing Solutions
Email Marketing Development
Content Creation
Ghost Writing Services
Blogging
Dealer/Distributor Services
Operations Manuals
Training Manuals
Sales & Training Videos
Mystery Shopping
Franchise Sales Coaching
Vision Planning
Franchise Sales CRM
Leadership Assessment & Team Building
Global Change & Implementation
Franchise Sales Training
FranLeadership
Franchise Roadmap
FranMinute
Big Sky Bulletin Series
Franchise Marketing & Lead Generation Training