Big Data Debugged
WHAT - You hear the term "Big Data" a lot these days. What exactly is it and is it just available for large companies? This term refers to these huge data sets that businesses are building, as well as the practice of interpreting, analyzing and acting upon insights gleaned from this information. Harnessing data isn't just about the big players and their armies of data scientists crunching through massive data sets. Data, whether it's small or big or any combination, matters to every single company. It is very difficult to make decisions without correct information to base it off. And in the franchise world where competition for the consumer dollar is getting tougher every day, the ability to interpret and then act on data can be the difference between a growing, dynamic franchise or one that struggles to keep the doors open.
WHY - The goal of any business tool is to extract actionable and commercially relevant information to be used to improve business results or enhance productivity. More data is being created than at any time in history. In fact, Eric Schmidt (Alphabet Chairman) noted that every two days more data is made available than all the data combined prior to 2003. Companies of all shapes and sizes, across a wide range of industries, have been developing new ways of handling and leveraging the incredible volume of information that's being generated every day. The key word here is "leveraging".
To service this huge demand for data, many companies have begun offering services that enable businesses to launch data initiatives and harness the power of data without investing in expensive technology or
hiring analytic staff. Companies including Amazon, Google and IBM offer big data solutions for small businesses, meaning a wider range of companies across all industries can now benefit from data-based insights.
It's not even an "if" question anymore on utilizing big data. Data is already revolutionizing every industry. Those businesses who aren't on board are being left behind.
How can you best use data to their advantage?
There are three core areas where data is critical for all businesses:
improved decision making,
improved operational productivity and retention
enhanced monetizing of data
First, big data enables companies to collect better market and customer intelligence. Secondly, big data helps companies gain efficiencies and improve their operations. Third, data also provides the opportunity for companies to build big data into their product offering – thereby monetizing the data itself.
HOW - Regardless of the size of your company or the industry in which it operates, the key to getting the most out of data is having a clear, robust strategy that relates data to the business's long-term goals. One of the biggest challenges to small businesses in developing data analytics and business intelligence strategies is the way in which information is presented. Complicated excel sheets and poorly designed dashboards make it virtually impossible for non-IT professionals to use their data. Self-service solutions are working to use better designing practices to help solve this problem. By making data sets visual, business owners can start asking the right questions and making decisions based on hard facts rather than speculation. The result is better allocation of crucial technology, people, and resources. The key is making data presentable so all employees can understand and use it.
Your competitors are more than likely using Big Data. If you are not it is imperative that you put together a plan of action to get this incorporated into your daily processes. The alternative is you get left behind.
__________________________________________________________________________________________________________
Markus Stickel is the Managing Partner and Chief Analytics Officer of Profit Street. He is a recognized leader within the franchise industry, with over 25 years' experience consulting with over 300 companies on business operations. He can be reached at mark.stickel@profitstreet.com. To learn more about Profit Street go to: www.profitstreet.com
Scott Stickel is the Managing Partner and CEO of Profit Street, an online software analytics company specifically designed for franchises. Profit Street offers automated business informational processing via predictive analytics and prescriptive solutions to help increase franchisee profit margins. Scott can be reached at scott.stickel@profitstreet.com.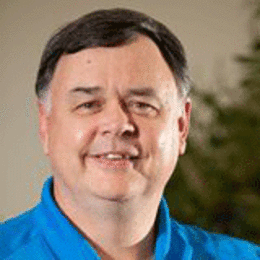 Scott Stickel
CEO - Profit Street, LLC.
6 Great Low-Cost Franchise Opportunities
There are many franchises that require significant investment but offer big rewards. However, you don't need to invest a fortune to make money with a franchise. Here are six great low-cost franchise opportunities.
Advice For Success in Franchising
Business with a history of success, like a franchise, will do better than starting one on my own, but even they fail sometimes. What would you say is most important to do to be successful if I purchase a franchise?
Four Deadly Sins of PR (& How to Avoid Them)
Even the most notable brands, who seem to have mastered the art of effective public relations, still struggle to hit the mark every time, often running into these four common mistakes and misunderstandings.