Beware of The Fox in the Henhouse
By: Mark Siebert, CEO, iFranchise Group
An acquaintance of mine recently told me about an expensive mistake he made that taught him a valuable lesson. This business executive spent quite a bit of money on pay-per-click lead generation when a representative for the media resource reached out. The media rep promised a much more sophisticated campaign designed to deliver a far greater number of leads. And, as an expert in the field, the businessman trusted their capabilities. A few months later, the results started coming in and, indeed, this strategy delivered a substantially greater number of leads. But as time continued to pass, the businessman realized that these leads resulted in far fewer conversions and sales than expected. In the end, eyeing only the large six-figure marketing budget and not the company's overall needs and strategies, the fox had snuck into the henhouse and my acquaintance paid the price.
In franchise sales and development, we see the potential for this through many different avenues – a franchise sales outsourcing firm insisting on national expansion (more sales = more commissions) when a particular client is best initially served by a regional development strategy. A law firm recommending the preparation of nationwide registrations or registering more trademarks than necessary (more hourly billing) when, again, every indication is that the client will only be franchising in a few states in the initial years. Aggressive pitches for full-page ads or the promotion of larger and more extravagant trade show booths. Campaigns geared toward the purchase of more (but poorer quality) clicks on digital advertising channels. And, yes, franchise consulting firms can also be guilty of selling services that exceed the needs of their clients.
This is not to say that industry suppliers are always self-serving. Not at all. In my decades in franchise consulting, I have been privileged to work with, refer, and develop friendships with many of the best industry professionals in the business. These individuals sincerely offer products and services designed to provide the best solutions at the most appropriate cost to their franchise clients. But if your only tool is a hammer, every problem looks like a nail. And even those with the best intentions and experience will make recommendations that require further evaluation and a cost-benefit analysis.
Marketing, by its nature, involves a lot of trial and error. So you cannot presume that any avenue which doesn't provide a straight line to a fast sale is the wrong avenue. It may just be a matter of adjusting spend, messaging, targeting, or other factors.
As we all know, what sounds good to be true is often just that. So, what steps can the emerging franchisor take to avoid a situation of allowing a less principled vendor to take advantage of your inexperience and end up causing a costly mistake – in other words, allowing the fox into the henhouse? The solution may be to find an impartial advisor or mentor who can help sort through your options and uncover the strategies that are most productive. Talk to different consultants (franchise consultants, legal consultants and franchise marketing experts) and listen critically to their advice and see if what they say is based on experience or supposition, or if it sounds as if they are simply trying to pad their own bottom lines. Tune your ear very closely to what vendors are saying and then make your own best judgment – recognizing each vendor's inherent bias-- and make sure that you monitor any and all results frequently and carefully, before things get out of control.
Mark Siebert is CEO of the leading franchise consulting firm iFranchise Group. Reach him at 708.957.2300 or info@ifranchisegroup.com. His book is "Franchise Your Business: The Guide to Employing the Greatest Growth Strategy Ever."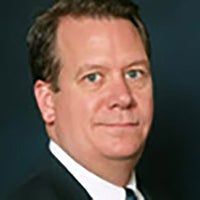 Mark Siebert
Founder of the iFranchise Group
Understanding the Structure of Franchise Fees
There are a number of fees associated with franchising, as a Franchisor you should understand how each impact your business model and ability to support your growth through franchising.
How to Make Money with Coffee
We measure the cost of certain things in coffee. Why? Because we nearly all drink coffee and many of us drink it every day. At this point, anybody with a business-oriented mind should be looking for an opportunity.