Ask The Franchise Advisor: Franchises You've Never Heard Of

Lina in Arizona writes: "Someone suggested a couple franchises to look at that I never heard of, should I consider them?"
Mariel, The Franchise Advisor says:
Thanks, Lina for the question, it's a common concern. Most folks like yourself begin their search based on brands they've heard of. That makes sense, why? Its what you know. Its assumed "They are all over, they must be successful" So with that logic, people assume if they never heard of a brand, it is somehow not successful or not growing.
Nothing can be farther from the truth –
Yes, there are some stellar brands you recognize. They boast terrific executives, a culture of mutual respect, and are focused on revenue and franchisee profitability. Then… there are some recognized brands you need to stay away from for sure!
Here are some truths that can help answer your question:
1. A large franchise system does not guarantee everyone is happy and making money.
2. A franchise offers many impressive advantages besides brand recognition. Perhaps the most impressive benefit is the collection of proprietary systems and processes that insure franchisees get off to the fastest start possible and have all the support they need to deliver great products and services.
3. The larger the system, the greater the chances prime markets are sold out.
4. In some cases, well-known brands may have higher fees. They deserve to as they have invested substantially in building that brand nationally.
5. Many franchise companies grow regionally. Most people live in one place at a time. Therefore, the fact that you have not heard of the brand does not mean they do not have great penetration elsewhere in the country.
So, ruling out the concepts you never heard of won't get you to your goal of identifying the very best company for you. Most people have this and other concerns that have them abort the discovery process. In fact, most do not even know how to start their search.
For example, with our clients, before we even start exploring companies, the questions we ask and discussions we have help build a personal business model. Once that's built, we can go shopping across industries and company sizes. If brand recognition comes up as a key characteristic for you, we focus there, but if other elements rise to the top, we shop based on these. The key is to know exactly what makes a company worthy of the investment of your time, talent and resources. It's a personal thing.
Lina, In the end, you need a couple things: a business that is working well, producing solid earnings, offering a great product or service , in a growing sector, to name a few.
There are many like this that folks overlook or simply don't know about. When you discover the right one, you'll appreciate the opportunity to be ON the national expansion ride with the company, not get there AFTER the fact!
There are some very fine #1 concepts in every sector, but there are some outstanding emerging brands being ultra-competitive, being strategic & being bold! These deserve your attention too!
Keep an open mind and enjoy your discovery.
To your success! I'm Mariel, the franchise advisor, here to insure "Your Search for a Great Business Just Got Easier!"
866-220-4214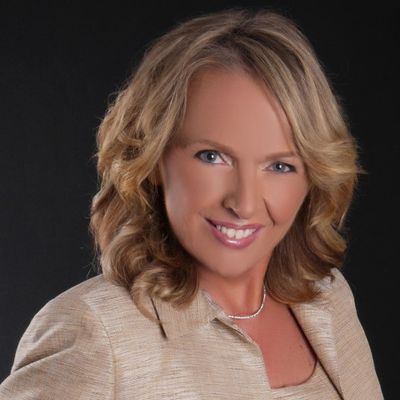 Mariel Miller
Organizational Development
5 Must-Know Tips of Facebook Advertising
If you're still not convinced, you can check out millions of success stories whereby Facebook has helped brands with their brand awareness, consideration and lead generation.
How Well Do You Communicate
The exchange of information, ideas, feelings, attitudes and values depends on successful communication. Take a look at the following ten ideas, they can help you to improve your communication techniques.