As a Franchisor, Are You Broker-Ready?
Mark Siebert, CEO iFranchise Group

March 2021
In the competitive franchise sales space, franchisors are looking for any advantage to find the right franchisees to join the system. For many franchisors, engaging a franchise brokerage firm (or several) helps them achieve these goals. Brokers, also referred to as lead referral networks, can be very effective. But simply signing with a broker network is not enough to guarantee you success in this channel. Like anything, it takes some effort.
Consider the situation of the individual broker. Their network may represent literally hundreds of franchisors. They spend their time and their money to identify, interview, and qualify prospective franchisees. And each one of their leads is like currency to them. When they send them your way, they are sending you something that both you and they value highly.
The best brokers want to ensure that their prospects end up in a franchise that is a great fit for them, as each successful candidate that they place will burnish their reputation and result in future referrals. But at the same time, brokers want to get paid – and that means that they have to believe that you know how to properly handle the leads they send your way.
As a starting point, franchisors need to work to constantly keep their concept top-of-mind with the broker networks they are part of so that when a good prospect is looking, the concept will get referred. This is not a set-it-and-forget-it relationship. For example, during the past year, with all of the challenges brought on by COVID-19, franchisors who reminded brokers that their business was considered "essential" or that it was highly adaptable or relevant, and thus thriving, saw some great success. Franchisors can also keep their concepts front of mind by participating in broker-sponsored conventions (sometimes this is even required), participating on conference calls, and proactively reaching out to brokers to further build the relationship.
Keep in mind, also, that the franchisor-broker arrangement is a relationship built on dependable communication. Franchisors need to always return broker calls promptly and keep brokers in the loop when they are speaking to one of their prospects. A broker can help the franchisor obtain feedback from the prospect and guide them more effectively through the sales process. Brokers will want to send leads to franchisors who effectively close sales and like any of us, they value franchisors who act in a professional manner and treat them as a "partner" in the process.
Keep in mind that the role of the broker is to bring the franchisor a lead that is pre-qualified but that the franchisor will actually close the deal. When the broker lead is delivered to the franchisor, the sales process continues. A broker will want to send their "currency" to franchisors that have sales skills (or a strong track record).
The broker will also favor franchisors who know how to convey their company story and unique selling points in a way that best positions the concept. Your brokers will want to be able to point prospects to your website to promote and validate your brand and guide the prospect through some important steps on the journey. Your brokers will also want to share with prospective franchisees marketing collateral materials like brochures and founders' videos, which speak to the permanence and professionalism of your brand. A public relations strategy will provide further validation of the brand through online searches and reposts of press releases on major news and business sites, as well as on your own website and social channels. All of these materials should work together to create the brand positioning the franchisor wants to convey – and reflect the kind of professionalism that gives the broker confidence when making a referral. Be sure to send copies of all of your marketing materials, press releases, and other messaging to the brokers in your network to keep your message front and center.
It is helpful to think of the broker as a matchmaker of sorts. Brokers that represent hundreds of franchise concepts make recommendations to three to five franchisors simultaneously in the hopes that the prospect will sign with any of these. If you want to make it to the broker's short list on occasion, you need to make sure that your broker relationship is supported by a strong brand position, is communicated through strong marketing materials, and is cultivated via frequent and professional broker interaction.
Mark Siebert is CEO of the leading franchise consulting firm iFranchise Group. Reach him at 708.957.2300 or info@ifranchisegroup.com. His book is "Franchise Your Business: The Guide to Employing the Greatest Growth Strategy Ever."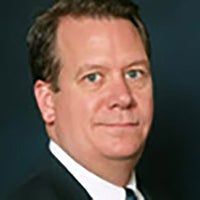 Mark Siebert
Founder of the iFranchise Group
Tips On Starting A Handyman Business
Handymen do good business and they're always in-demand. But how do you go about starting a handyman business? At Be The Boss we can help you find the perfect handyman franchise for you.
Protect Yourself: Negotiate Tenant Friendly Lease Provisions
Negotiating a lease is a lengthy process. To say that a lease, drafted by the landlord's counsel, heavily favors the landlord is a huge understatement. However, there are important provisions that tenants can negotiate into a lease to protect their interests.
Join the Plug n' Play Revolution
Screw Henry Ford we are no longer in the industrial age. Who wants to be yet another cog in the wheel? It's time to think plug n' play instead of cookie cutter.