Are Franchise Brokers Worth the Cost?
Let's talk about lead quality. Which side of the argument do you find yourself on when it comes to quality versus quantity? There are pros and cons to each, much depending on cost, and have both likely appeared somewhere in your franchise marketing strategy. For example, Facebook ads are completely affordable, customizable, and bring in an abundant number of leads. If you believe there is one good lead for every 150 bad leads brought in through a single Facebook ad, then certainly the CPL using this method is tempting. But do you have a team that can wade through hundreds of leads each day? Are many cheap good leads better than fewer more expensive but exceptional ones? It depends on where you want to spend your time.
Franchise brokers (or "Franchise Consultants as they often prefer to be called) are in the business of bringing franchisors higher quality, more qualified leads. Their job is to spend the time getting to know the needs, wants and qualifications of each candidate, help them narrow down their list of possible concepts, and then to introduce candidates to those franchisors they feel are the best fit. By the time the franchisor meets the candidate, they already know that they are financially qualified, have an appropriate skill level, are interested in the concept, and meet any other predetermined qualifications you may have set. As a franchisor, you only need to get to know the candidate well enough to feel that they are a good cultural fit and close the deal.
Brokers can address concerns, move the candidate along with a nudge to get their paperwork in, and provide back-channel insight to the franchisor that they would not otherwise have. A good broker can be a true ally throughout the sales process, which should ideally proceed more quickly than most other sales and, because these applicants are pre-qualified, the odds of a generating a successful franchise sale from a broker network are generally much higher.
Sounds great, right? But brokers aren't for everyone. Brokers are more expensive on a cost-per-sale basis and the best ones will fundamentally put their candidate's interests before yours. That means they're taking them through the same due diligence with other concepts as they are yours at the same time. Brokers take nurturing. They have multiple other brands to consider so you need to make sure they understand the true differentiators of your brand, and you will need to take the time to build a professional rapport and stay top of mind within any broker network if you are to be viewed as a reliable franchisor. Brokers spend a lot of time with their candidates and want to make sure they are handing them over to an experienced sales team who will take care of them (which can be tricky for newer concepts without a track record to prove). And, for some concepts, brokers just do not provide a great fit.
While brokers do not get paid by the lead (they get paid when the deal closes), a general rule would be to expect to pay upwards of $20,000 per sale. If they're affiliated with a brokerage group that requires membership, the cost can go up from there.
Some broker groups offer multiple ways for you to increase the chances of your brand being seen by their network of franchise brokers. Options may include preferential listings on websites, features in broker newsletters, webinar opportunities, or awarded franchise announcements to create buzz around your brand. Smaller groups or individuals may rely on good old phone calls each month or quarter just to touch base. Often, broker groups offer ongoing education to their network. This may include time slots for brand presentations during live webinars, complete with Q and A time, which is a great way to interact personally with brokers and stir up enthusiasm about your brand – but only if you take the time to participate. Regardless of any affiliation, consistent leads depend wholeheartedly on the trust and professional relationship you cultivate with the broker.
Smart franchisors will enhance the franchisor-broker relationship further by attending franchise broker shows or conferences. These shows often take place at destination locations, as much as twice per year, and offer one to three days to introduce yourself and your brand to the group's network of brokers through a variety of platforms. Some offer mini-presentation opportunities, or "speed brokering" where you get three minutes to present your brand before moving on to the next broker at the next table. This is a fun way to begin or nurture business relationships with the very people who want to serve you.
But regardless of whether brokers are a small element of your marketing plan or a major contributor to your growth, the use of broker networks will be much more productive if you proactively develop them, instead of waiting for them to come to you.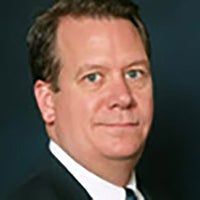 Mark Siebert
Founder of the iFranchise Group
Master Franchises - The Basics
If you are interested in purchasing a master franchise. Before we get to those master franchise business opportunities, let's go over just what a master franchise is.
The Eight Cylinders of Business™
Each of the cylinders are equally as important as the other working harmoniously with the others. When one cylinder fails it can stop the entire engine from running.