Are Children's Education Franchises Good Investments?
Children's education franchises represent great opportunities for entrepreneurs who are looking to own a business in a growing field. But how good are these opportunities? Are they worth the investment?
Children's education franchises are appealing for several different reasons. But, like all franchises, they wouldn't be appealing at all if they can't turn a profit.
There are multiple benefits to owning a children's education franchise. For one, you get to make the world a better place. Owning a bar franchise or a car wash franchise can be quite profitable, but you're not really helping people in any profound way. Sure, you provide a service, but it's pretty superficial and some people want more than that. Owning a children's education franchise allows you to teach and prepare the next generation for healthy and productive lives. You also get to work with children, which many people enjoy (though, as the franchise owner, you yourself don't have to work with children, necessarily).
And those are important aspects of a children's education franchise. But if all you cared about is making the world a better place, you'd volunteer for a charity. You need to make a living, too. Can you do that with a children's education franchise? Do children's education franchises make good profits? Are children's education franchises good investments? In a word, yes.
How do we know that children's education franchises are good investments? What metrics should we look at to figure this out?
On average, American parents spend nearly $60,000 on their total children's education. What else do Americans spend that much on over the course of two decades or so? Home purchases or rent? Maybe on food? Maybe on automobiles? But not much else. Of course, this is figure represents the total amount parents spend on a child's education, not specifically on extracurricular learning.
Roughly 40% of Americans spend over $1000 per year on their children's extracurricular activities. For 20% of Americans, that number is as high as $2,500. Now, not all this money goes to children's education franchises specifically. Some goes to sports and other forms of recreating, but children's businesses do take in a large amount of this money every year. And by purchasing a children's education franchise, you will get your portion of all this money, too.
While children's education franchises, overall, are good investments, not all of them are equal. And not all of them will be well-suited to your skills and interests.
You have options when it comes to children's education franchises. Do you want to teach kids about arts and creativity? About science? How to code? You have many options. To learn more about children's education franchises, please contact Be The Boss today.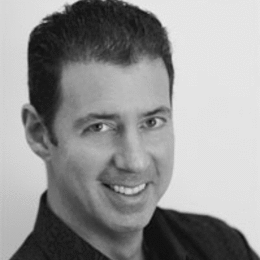 Rob Lancit
Vice President-Internet Brands, MFV Expositions
Keeping Your Hourly Workers Engaged
The importance of happy and hard working employees can't be overlooked. The people who work at the base level of your business are the ones serving customers and handling the most important operations of your stores.
Social Store Marketing
If you operate a local or regional franchise, be it a restaurant or a car wash or in-home senior care business and you are not managing your social and digital marketing carefully, you are missing the most impactful source of local customer acquisition.