Architecting Your Franchise's Marketing Strategy for International Expansion
According to a recent global survey conducted by the International Franchise Association on behalf of the World Franchise Council, "the penetration rate for non-domestic brands [in some countries] can be as high as 80 percent or more" – meaning there is ample room for interested U.S. concepts to migrate overseas.
But, domestic success doesn't necessarily translate to instant success abroad, and no international brand strategy is complete without a plan for adaptability. In many ways, this task mirrors that of a home remodeling or restoration project: as you consider launching an international expansion campaign, you must consider your domestic strategy as a mere "blueprint." You should use this blueprint as a starting point for international expansion, but keep in mind that the subsequent restructuring, as you adapt to a foreign market, can easily extend itself to nearly every aspect of your current brand, approach, and system.
GET THE LAY OF THE LAND
Whether they're on a mission to create your dream home or simply build a functional domicile, few homeowners embark on a renovation project without first determining what kind of work needs to be done and whether or not those issues are too complex to be handled as DIY repairs.
Franchisors must apply the same due diligence when it comes to assessing international markets. The success of any franchise brand depends largely upon relevant, appropriate local marketing efforts. It is critical to understand the local consumer profile – who are they? What is their income level? What are some common preferences or behaviors that are unique to them? From there, a franchisor must determine if they need to adjust their consumer marketing strategies, and whether those adjustments can be managed internally or if local market expertise must be brought into the picture.
MAINTAIN ARCHITECTURAL AUTHENTICITY
Just as a Victorian-style kitchen in a Southwestern-style home might seem mismatched, a top-selling beef- or pork-based product in the U.S. won't resonate in a country whose religious or cultural standards discourage, or even forbid, the consumption of certain meats. When the California-based Fatburger brand moved into India, for example, they carefully considered the cultural view of the cow – opting instead for a new menu that featured more chicken, turkey, and veggie burgers.
As with any restructuring project, franchisors that hope to succeed abroad must stay true to that market's "style and design" and make adjustments, even if it means adapting their core menu or their fundamental business concept, that are market-appropriate.
RELEVANCY IS THE NAME OF THE GAME
If boosting your home's resale value is driving your remodeling efforts, you must pay attention to how your plans will impact the neighborhood. What good is a costly second story addition project in a community of modest ranch-style homes and a low building-height ordinance? Similarly, a franchisors' primary objective in any international expansion project is to demonstrate a system's value overseas, while remaining in sync with local market dynamics.
For instance, among several other marketing avenues that might be in your toolbox, a focused digital strategy could mean the difference between succeeding or failing in your target market. You should begin to assess your local consumer marketing strategy with a "measure twice, cut once" mentality, across all channels. In particular, you'll want to take social media into account. Consider how your online engagement strategy might shift according to the digital behaviors of your target market. What are people talking about in different corners of the digital world? How can you speak to them in the manner in which they prefer to be spoken? And more importantly, how can you make sure you're listening to their responses?
Just like a home renovation project, international franchising requires a great deal of time and resources to ensure that the finished product is not only livable and well suited to residents' needs, but sustainable for years to come. So be sure to pay close attention to demographics, behaviors, preferences as you analyze your local cultural adaptability in your marketing efforts, bring in outside expertise when necessary, and you'll have the foundations of a business model that endures long after the dust settles.
Mark Siebert is CEO of the iFranchise Group, a consulting firm that has worked with 98 of the nation's top 200 franchises. Reach him at (708) 957-2300 or info@ifranchisegroup.com.
His new book is "Franchise Your Business: The Guide to Employing the Greatest Growth Strategy Ever."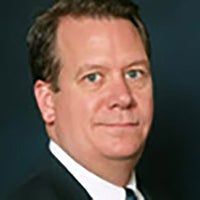 Mark Siebert
Founder of the iFranchise Group
How To Evaluate Cleaning Franchises For Sale
Commercial cleaning franchises for sale represent great opportunities for entrepreneurs and businesspeople. To learn about the commercial cleaning franchises for sale near you, please contact Be The Boss.