Appealing to the Emotions of Franchisee Prospects: 3 Tactics to Market Your Brand Story
Some of the most impactful and memorable marketing strategies have little to do with the product being offered, and everything to do with the story behind it. Franchise marketing can be susceptible to this. Think about the people you're trying to attract with your franchise marketing messages. They are considering leaving their secure, 9 to 5 job sometimes after 20-plus years, to buy a franchise they know little about. That's a huge decision, both financially and emotionally.
Not only do you have to compete with the security of an existing career, you also have to compete against dozens, sometimes hundreds, of other franchise concepts offering exactly the same thing. But while each of these concepts may all be in the same industry, offer the same support and training, and have comparable startup costs, most have a completely different origin story. If yours offers a compelling history – maybe it's been family-owned for three generations or your personal philanthropy is the foundation of the company's vision – that can become one of your most critical differentiators to prospective franchisees.
There are plenty of other complementary components to drive an effective and engaging franchise marketing campaign, but a business's ability to tell its brand story on an emotional level is a strategy often overlooked. It could, however, be the one that sets your concept apart from the rest.
Here are three emotional tactics to help your franchise brand stand out amongst the competition.
Empathize
In the case of franchise lead generation, being able to relate to your audience (prospective franchisees) can be as simple as listening to and understanding their concerns. Think back to when you first started your own business – the long days, late nights, second guessing, financial struggles and some of the most challenging decisions you've ever made. Those are the exact same things your franchisee prospects are thinking about. But, the good part? You've already experienced and overcame those challenges firsthand. Use those experiences to provide guidance and leadership to your franchisees, offering a smoother path to business ownership and alleviating some of those major concerns.
Another thing to remember is, most people relate to stories of triumph more so than the numbers that show it. Of course, your concept's business financials and model will likely be the deciding factors for a prospective franchisee, but the story and people behind the numbers are typically the first point of attraction. Even if you're a young brand and feel like you don't quite have that "wow" backstory, don't sell yourself short. Take some time to reflect on what makes your brand story truly compelling and unique and intertwine it into your brand messaging across your recruitment website, digital marketing and public relations efforts.
Your Franchise marketing needs to Engage
Before rolling out your franchise marketing plan, your campaign's messaging should stem from a clear understanding of who your potential buyer is, and developing personas from that understanding. This process begins with dedicating time and resources to identifying your buyer profile. What are the needs, goals, pain points and behaviors of your ideal franchisee? Answers to these questions, among others, help to develop the most accurate franchisee persona.
Once you build out those personas, you can craft messaging embracing your brand story that speaks directly to that audience. And while it may take extra time in your planning stage, it will end up saving you wasted time and money in the long run.
Interact
When it comes to establishing and fostering relationships with your audience, validating your system, and humanizing your brand, social media and face-to-face interactions must be prioritized. Whether it's attending trade shows, hosting forums or webinars on your franchise site, or interacting with your brand's followers on Facebook, Twitter and other social platforms, staying active and in-touch with your audiences will help develop trust in your brand. Plus, these channels give you the opportunity to genuinely and freely express the enthusiasm you have for your business – something that isn't always conveyed through advertising channels or your franchise recruiting website.
Franchise trade shows offer you a unique opportunity to spend time speaking with prospective candidates one-on-one, and since most people attending these trade shows are serious about seeking out an investment opportunity, your time will be spent meeting with some of the most qualified prospects.
But, in today's digital age, your company's social media platforms are go-to resources for prospective franchisees to learn about your brand. Think big-picture and prioritize social media marketing and engagement to ensure that your online presence is active, informative and appealing to those considering investing in your business. Take an active role in responding directly to individuals asking franchise-related questions. Making a prospective candidate feel valued and acknowledged can go a long way in establishing a strong business relationship.
Tying it All Together
People put a lot of stake into making a good first impression, and for good reason. Without it, we never really know what the future can hold. So whether it's impressing on a first date or grabbing the attention of your franchise audience with a compelling and distinct brand story, these emotional tools may just spark the beginning of a relationship between you and your next franchisee.
Matthew Jonas is the president of TopFire Media, an award-winning integrated public relations and digital marketing agency specializing in franchise marketing and consumer branding. Together with the leaders of iFranchise Group, Jonas established TopFire Media to fill the void of an integrated digital marketing approach in the franchise industry. As a digital marketing strategist with more than a decade of in-depth experience in SEO and PPC, social media publishing, conversion based marketing, inbound marketing, sales management, and online lead generation, Jonas has built a career dedicated to delivering an integrated marketing approach that achieves client success and long-term relationships.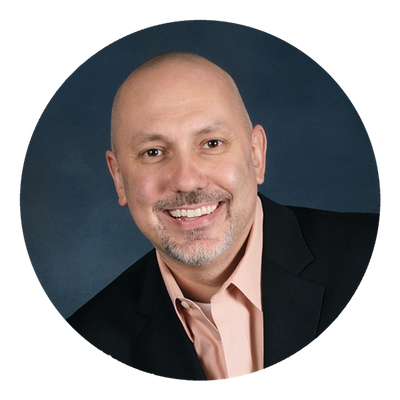 Matthew Jonas
President of TopFire Media
5 Steps to Stop Wasting Time
Managing your actions inside Time is not complicated. But you need to do it!! You absolutely must stay with YOUR program for 30-45 days for it to become a habit. But your program should definitely include these 5 components.
The Empire Rules Unchallenged
Visit BeTheBoss.com where you can search for opportunities by industry, investment level and area while researching the franchise industry as a whole using its free resources.