Another Reason to like Shaquille O'Neal
I can't really say why, but I have always been a Shaquille O'Neal fan.  I don't much care for professional basketball so it isn't his Hall-of-Fame NBA career. And it certainly isn't his acting skills on display in dozens of commercials on the air.  He always just seems to be down to earth, doesn't take himself too seriously, and comes across as  just plain likable.
Now I have a good reason!
There is a wonderful quote by Shaquille cited in an article published in a recent edition of Nations Restaurant News, the go-to trade magazine for the restaurant industry. Shaquille is a franchisee of several restaurant concepts including Five Guys Burgers, Auntie Anne's Soft Pretzels and Krispy Kreme Donuts, and has done commercials for major franchise brands like Burger King and Taco Bell.  He recently accepted the position of Brand Ambassador and Board Member at Papa John's restaurants.  When I learned that, frankly, I winced a little.
Last year it was widely reported that John Schnatter, founder, board member, and spokesperson for Papa Johns, used an inflammatory racial slur.  Mr. Schnatter has since stepped down from his position on the board and the company is no longer using him as a spokesperson, but the brand has suffered near double digit declines since it was made public. The reason for my wince was wondering why a person like Shaquille would allow Papa Johns to leverage his reputation to help solve their thorny problem.
During an interview with CNBC Shaquille was asked that very question and his answer was: "As I think about all the stuff that went on, I worry about the 800 franchisees who did nothing wrong". It is a great answer to the question.
Three years ago the International Franchise Association conducted a comprehensive research study about consumer perceptions of franchising.   One of the more provocative findings was that consumers do not understand the relationship between franchisees and franchisors.  The overwhelming majority believe that the franchisee is somehow paid by the company and all the profits accrue to the corporation.  Hence, consumers don't separate the individual franchisee or their restaurants from the franchisor.
Shaquille is right, the franchisees had nothing to do with the situation. They are paying a price because the brand has been tarnished by the remarks of their founder.  For consumers, nothing has changed at their local Papa Johns; same products, same price, same prompt delivery, but they are buying elsewhere because they were justifiably offended by the comments.
Frankly, there is not much the average Papa John's franchisee can do about the problem.  They are dependent on the companies leadership to find a way to overcome the perception that the reported racist remarks somehow reflect the attitude of the company.  As a franchise professional, I think enlisting Shaquille O'Neal to help overcome this perception is brilliant.  As a fan, I believe he will make a difference for the very reasons I find him appealing, coupled with his personal empathy for the 800 franchisees involved.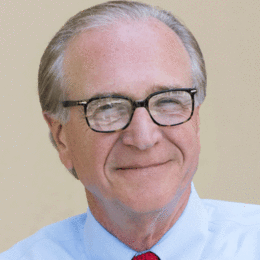 Bob McDevitt
CFE,Senior Vice President, Franchise Development
Creating and Building a Better Brand
Branding is a big deal because it is about asserting conscious control over all the ways you influence the perception of your key audiences. A powerful brand creates an indestructible image in the minds of your customers.