AHEAD OF THE GAME
Each year business owners and their teams hold strategic planning sessions to assess the previous year and implement growth and development plans for the New Year. Focusing on profits, losses, and resource allocations is important, but failing to hold conversations about a business's greatest asset – the employees – could be detrimental. After all, in 2015, the turnover rate for the hospitality industry stood at over 70%. Additionally, certain studies estimate the cost of employee turnover for the restaurant industry at a staggering $146,600 per company per year. Business owners who are serious about transforming their franchise must address key areas which routinely contribute to high turnover.
Business owners routinely struggle in the following employee-specific areas:
First. They don't have updated handbooks.
Did you know that many handbook policies are overly-controlling of employee behavior?
Did you know that restricting certain social media behavior can violate Section 7 of the National Labor Relations Act?
Did you know your employees have a right to not always act cheerful at work?
Did you know that many local governments have implemented sick leave laws, many of which require written policies?
Laws change. So should your handbook. Make it your goal to have your handbook reviewed by a qualified employment law attorney or HR professional this month.
Second. They do not discipline and document consistently.
Did you know that showing favoritism fosters resentment and damages team unity?
Did you know address disciplinary issues directly with employees allows them opportunities to improve?
Did you know that many charges of discrimination could be avoided if management teams would take the time to address disciplinary issues in writing with employees before terminating?
Make it your goal to hold your employees to the same standards of behavior. If your employees are falling short of company standards, make it your goal to establish a paper trail showing the actions you have taken to address those issues with your employees.
Third. Their managers do not timely report injuries to their company's workers' compensation carrier, missing vital opportunities for employee care and for the mitigation of company liability.
Did you know that a report of injury should be made within 24 hours of an incident or injury?
Did you know terminating an employee with a recent or open workers' compensation claim can be retaliation.
Make it your goal to ensure your managers are doing their jobs timely and that they are considering workers compensation issues when making employment decisions.
Fourth. They don't value continued education and training.
Did you know training sets standards of performance for your employees?
Did you know training provides you with additional protection from liability?
Make it your goal to train your employees on a quarterly basis in the areas of safety, cash handling, conflict resolution, cross-training, harassment & discrimination, and discipline and documentation.
Fifth. Their employees don't know about advancement opportunities within the company.
Did you know a LinkedIn study showed that only 25% of employees exiting jobs knew their employer offered opportunities for internal advancement?
Make it your goal to share growth opportunities with your team. Show them a future with your franchise.
Staying ahead of the game in 2017 requires the business owners to incorporate these concepts into their organizations. Increasing communication, encouraging accountability, and providing growth opportunities for employees will not only decrease employee turnover, but also create an environment where employees feel valued and empowered.
Modern Business Associates is a HR outsourcing company offering flexible, cost-efficient solutions for payroll, tax accounting, benefits administration, risk management and HR consulting. If you would like more information about how the experts at MBA can help your business operations, please email us at info@MBAhro.com or call (888) 622-6460 or visit www.MBAhro.com.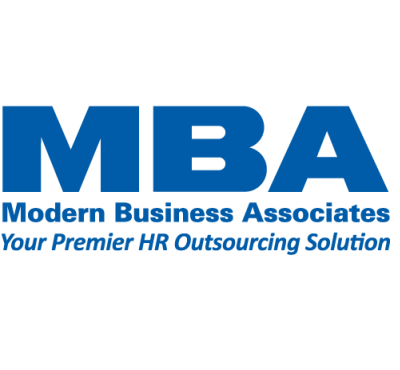 Modern Business Associates
Modern Business Associates
LinkedIn for Lead Gen
Whether it's staying connected with old colleagues, utilizing professional development resources, or even job searching, there's no doubt in the power of the world's largest professional social network, LinkedIn.