Advantages of a small franchise network
This is a real story.
A new franchisee telephoned his franchisor, the originator of the franchise operating system, and said, "I've got a problem. I'm not able to close any deals, and I don't know why. Maybe it's me, maybe it's your system, maybe it's my market. I just don't know, and I'm really discouraged."
"What are you doing Thursday of this week?" the franchisor asked. It was now Monday afternoon.
"I've got a couple of sales appointments, but otherwise, I'm in the office. Why?"
"Can you pick me up at the airport Wednesday night? I'm going to go on those appointments with you and figure out what's going on. Set up as many more appointments as you can."
"Wait a minute. Are you saying you're coming to visit me this week?" asked the surprised franchisee.
"Is that a problem?"
"No! But I didn't expect you to come and see me. I expected you to tell me that I'm the problem."
"Oh, that's probably true," continued the franchisor, and laughed. "But your problem is my problem. I'll send you an email in about an hour giving you my arrival time and I'll see you at the airport. Don't worry, we'll fix the problem."
That is the major advantage of a small franchise network (fewer than 50 franchisees). The franchisor is still accessible to franchisees, even new franchisees, and will help resolve the franchisee's problems even to the point of visiting the franchisee in the field.
Franchisors of small networks share a few concerns: They want to know:(a) that their operating system works in all locations,
that they're doing a good job of selecting franchisees to work the system,
(c) that their training classes cover all the problems franchisees encounter, and
(d) that they didn't miss anything when they developed the operating system.
In a small network, where the franchisor may be a franchisee, the franchisor is close to the franchisees and the operating system. In fact, in many small networks, the franchisor is also the training director. Who better to teach the operating system than the person who created it?
Imagine how this story would have been different in a large franchise network. First, it's doubtful that the franchisee would have called the franchisor directly, or that the franchisor would have been aware of the call. A gatekeeper, after hearing the franchisee's problem, would likely have said, "Let me transfer your call to our training and support staff."
If by some chance the franchisee had reached the franchisor in a large network, what's the chance the franchisor would have offered to get on a plane within a couple days' time and visit the franchisee? Yes, of course, there is that chance, but you wouldn't want to place a bet on it.
Franchisors of large networks face different problems than when their networks were small. It's no longer part of their job description to solve problems for new franchisees. It's not a personal matter, it's a practical matter. The small network franchisor is often a jack of all trades, but the large network franchisor has numerous "jacks" to manage, including one or two who can help resolve the problems of new and seasoned franchisees.
To be sure, small franchise networks have issues that large franchise networks do not. And large franchise networks do have their advantages.
But, small network franchisors have more flexibility than do their large network counterparts. Their schedules are not blocked out for weeks at a time. Franchisee problems are often their first priority. And they can make decisions quickly to satisfy their franchisees. And many of them rue the day they will become large network franchisors because they know their headaches will become even more complex!
NEXT: Advantages of a large franchise system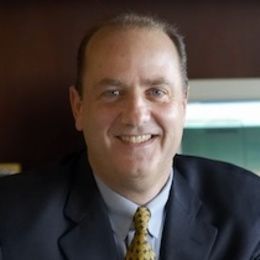 Thomas Portesy
President, MFV Expositions
Qualities of a Great Franchise Company
Franchisers and potential franchisees can benefit from keeping the following qualities in mind when working together to create a top-notch company that stands above its competitors.
LinkedIn for Lead Gen
Whether it's staying connected with old colleagues, utilizing professional development resources, or even job searching, there's no doubt in the power of the world's largest professional social network, LinkedIn.
Franchising Technology That Disrupts Business Models
Technology in franchising has merged online concepts with professional service delivery in many other industries. There has been disruption in the fields of accounting and bookkeeping, business and medical counseling and even inviting a life coach or yogi into one's living room.