Accountability Through Documentation: The Proof is in the Paper
Managing employees is a significant piece of the normal course of business. However, often times handling the "people" part of the job happens fluidly rather than through an established process. Unfortunately, this can result in unclear communication and expectations on both sides. When it comes time for action, the employer can be left without any means of holding an employee accountable to the business need or accomplishing their objective. In the face of a possible claim or suit, the employer may not have any evidence substantiating their version of events, but, if the employer has written material supporting their actions, the proof is in the paper.
Throughout the employer-employee relationship, it is the company's responsibility to ensure staff is aware of the company's standards and expectations. Ongoing communication and feedback for the employee will accomplish this, but verbal conversations can be difficult to recall. Making record of those conversations will assure details are captured and easily referenced. Memorializing these conversations can make certain the message is received unambiguously and creates a link between the company's expectation and the employee's awareness of that expectation.
Having written documentation in support of an employment action may have significant impact if a business needs to substantiate their actions if a charge of discrimination or lawsuit is filed. For example, when recommending an employee for promotion, a solid timekeeping record that indicates reliable attendance along with a positive performance evaluation provides the proof that the promoted employee was the most qualified person for the position. Holding an employee accountable to performing a specific procedure correctly can be as simple as referencing a training log. If an employee's attendance issues are causing enough disruption in the workplace to where the employee is no longer an asset, previous written warnings will support a separation. Written record can also assist in facilitating communication between members of management. For example, during a transition in the management team, a new manager might familiarize themselves with their new team by reviewing the employees' files.
The employer can also benefit from documenting occurrences throughout employment after the employment relationship has ended. When protesting charges to the company's unemployment account, the burden is on the employer to provide evidence that the separation was not attributable to the employer. If a former employee alleges wrongful termination by way of legal proceedings, the argument can come down to the employee's word versus the company's. In these circumstances, the employer's defense can be strengthened by the ability to produce corroborating documentation.
The most effective documentation will be succinct, contain details such as times, dates, and examples, and will be written objectively, making reference to facts rather than subjective observations. Creating written material in a timely manner will help ensure the information listed is accurate and reliable.
Documentation touches almost every piece of the employment relationship. From applications and offer letters at the time of hire, periodic evaluations of the employee's performance, addressing an employee concern or complaint, confirming a return-to-work date from a leave of absence, or noting a final incident that leads to separation, making a record of what occurs throughout the course of employment is imperative. Business owners should consult with their human resource provider to ensure managers are adequately trained on how to proper document. Initial and ongoing training will limit the company's exposure if employment actions are challenged.
Modern Business Associates is a HR outsourcing company offering flexible, cost-efficient solutions for payroll, tax accounting, benefits administration, risk management and HR consulting. If you would like more information about how the experts at MBA can help your business operations, please email us at info@MBAhro.com or call (888) 622-6460 or visit www.MBAhro.com.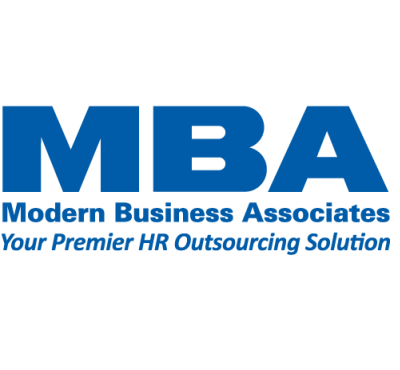 Modern Business Associates
Modern Business Associates
5 Reasons to Pursue Franchise Opportunities
They're great opportunities for entrepreneurial and independent-minded people who like the idea of owning their own business. This article will go over five reasons you should consider pursuing franchise opportunities.