A Few Thoughts on Creativity
The definition of creativity that I like the most came from arguably the most creative person in history, Michelangelo. His definition of creativity was, "relating the previously unrelated". Based on that definition we are all creative, we just have to keep our eyes open.
As those of you who read these already know, I am with Golden Corral. One of the most successful programs Golden Corral ever did was also one of the most surprising; the chocolate fountain, or what we call, The Chocolate Wonderfall. A few years ago, as he traveled in Detroit, Michigan, our COO drove past an Asian buffet with a line of customers out the door. He quickly turned around and went into the restaurant to discover that the source of all the excitement was a fountain of chocolate where guests were soaking skewered strawberries in the chocolate flowing down off the fountain bowls.
This is a perfect example of relating the previously unrelated. The idea of a chocolate fountain wasn't new; most of us have seen them at weddings and upscale buffets in fine hotels. But the idea of a chocolate fountain in a family buffet restaurant; that was new! We tested the idea at Golden Corral with a few bells and whistles and rolled it out as soon as the surprised manufacturer could fill the order for 500 fountains. The idea upgraded the buffet and introduced an interactive and fun way to enjoy a tasty addition to dessert.
Sometime back, Golden Corral introduced Bacon Wrapped Sirloin as a buffet item off the grill. We specifically called it a "Bacon Wrapped Sirloin" and advertised it as such, because we didn't want to be accused of trying to fool our guests into thinking it was bacon wrapped Filet Mignon, even though it sure looked like it. Well, we could not convince our guests that this product was not a filet. We explained that the steak was USDA Select sirloin, not filet, but guests were convinced that the bacon around it made it a filet. It was another example of relating the previously unrelated. The idea of bacon wrapping a sirloin was the brain child of our VP of Food and Beverage. Not a new idea, just putting two old ideas together.
At Golden Corral we have always separated the price of the buffet and charged extra for the drink. We only offered one size, 20 oz., and refills, of course, were free. It never made much sense to us why we would offer a large drink, until, one day, a franchisee in Colorado, started selling 32 oz. beverages in a plastic to go cup. I thought he was crazy, who would buy that in a dine-in buffet environment? Turns out, it was not so crazy. With the 32 oz. to go cup, guests could refill it on the way out and take it with them. Talk about a really not new idea! Today it's an important part of our beverage offering.
The point is that creativity and innovation don't have to be entirely new thoughts. In fact, they seldom are. Keep your eyes open for product and service ideas that someone else is doing and don't be afraid to take them home and make them yours.
Whether you are a franchisee or a franchisor, Michelangelo's definition says we are all creative and you don't have to be cutting edge if your razor sharp. Keep your eyes and your mind open.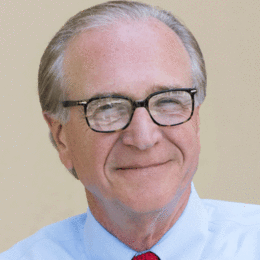 Bob McDevitt
CFE,Senior Vice President, Franchise Development
Why The Big Fuss About Franchising
Franchising is an excellent business approach when done correctly, as it has own unique set of problems. The franchisor has to put its own business at risk, invest time and resources and train franchisees.
How Do You Franchise an Internet Marketing Business?
Top internet marketing franchises can ride the crest of these new, innovative ways and that is why businesses are turning to them to handle their digital marketing campaigns. To learn more about internet marketing franchises, please contact us.