Veterans Make Excellent Franchisees
If you're a veteran and you've ever wondered if franchising is right for you, then you're in luck. According to industry analysts, veterans make excellent franchise owners because franchise ownership demands a specific set of characteristics, in addition to a certain type of work ethic that particularly suits most veterans and their lifestyles.
Why Are Veterans Good Franchisees?
Here are a few proven reasons why veterans make good franchise owners:
The operational methods employed in successful franchise business models mimic, in many ways, the procedures of a military unit. A good franchise company will have in place a series of standard operating procedures that insures consistency and quality of the product and its day-to-day workings. These procedures can be similar to the standard procedures of a military operation or special unit project.
Many veterans, in the course of their active military careers, manage to save money for future business opportunities. This money is often sufficient to buy into a reputable and profitable franchise location.
Personal Traits that Make Veterans Good Franchisees
By the nature of their own personal traits and military training, most veterans have the discipline that it takes to develop a business methodology that is essential in launching a franchise and reaping profits within a short time frame.
Here are a few more personal traits that veterans usually bring to the table as franchise owners:
Veterans understand the importance of basic procedures. In the military, there are reasons why soldiers learn to walk, talk and dress appropriately for given circumstances. In business, much the same thing applies; there are procedures that can't be broken, particularly when it comes to dealing with employees, clients and customers.
Because of past military service, most veterans comprehend the sort of teamwork that it takes to maintain the day-to-day operations of a successful franchise. Likewise, veterans are trained to become leaders. During their years in active duty, they may have managed or operated a multimillion-dollar aircraft carrier or protected a unit of their colleagues while leading them into hostile territory. These leadership skills make them eminently suited for owning and managing a successful franchise business.
Veterans tend to be extremely well educated. According to Who is Volunteering for Today's Military, a publication produced in 2005 by the U.S. Department of Defense, more than 90 percent of today's military enlistees have a high school diploma and more than 66 percent are in the top half of the country in verbal and math skills.
Financial Opportunities for Veteran Franchisees
Today's veterans can take advantage of the Patriot Express Loan Program, which offers quick loan approvals through the U.S. Small Business Administration (SBA). These loans typically offer the lowest interest rates available, usually at 2.25 percent to 4.75 percent. Additionally, the SBA offers support and advice for veterans who are deciding about available franchise options.
For veterans across the country, franchises offer the opportunity to own businesses in many different types of industries, from food service to security, from printing to financial services and healthcare and childhood education to the fine arts.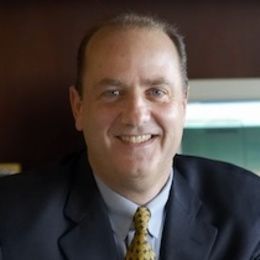 Thomas Portesy
President, MFV Expositions
Your Franchise Due Diligence Checklist
Due diligence is the phrase of the day when it comes to your franchise search. By doing your franchise homework thoroughly, you're setting yourself up to fly straight to the top of the class.