Traits of Successful Franchisees
Franchising has become increasingly popular during the past several decades, often being used as a stepping-stone into small business ownership. Although folks often think successful franchise owners share the same type-A personality traits as successful entrepreneurs, this just isn't the case.
Here are several character traits that successful franchisees typically share.
Many people believe that to succeed as a franchise owner, you must be the gambling type. However, owning an established franchise isn't a gamble; it's a controlled risk. Franchises lower the risk levels because somebody else has already paved the way, coming up with the concept, testing the idea and determining what works and what doesn't.
Ability to follow the system
While entrepreneurs have a nearly uncontrollable urge to come up with new ways of doing things, successful franchisees prefer working with proven systems. Instead of testing new business methods, they want established procedures already in place that tell them the best way to do anything related to their business.
Successful entrepreneurs have good attitudes. Instead of complaining about problems, they create effective solutions. They focus more on the opportunities and successes offered by their franchises than dwelling on the possible failures.
A franchisee must have excellent interpersonal skills so they can interact effectively with both customers and employees. They enjoy a lot of human interaction and typically succeed at networking, building employee morale and inspiring customer loyalty.
Successful franchise owners are motivated by results. This shows in their willingness to put in long hours and handle multiple tasks. They focus on production, create goals and work hard to achieve those goals.
They constantly evaluate the results to see if their current course of action is succeeding. If not, they change their plans to find a more effective approach.
A franchisee owner must be able to keep their composure, even when problems arise. They address issues as they occur with a calm demeanor, never showing their frustration or irritation.
Successful franchisees bounce back from setbacks. They don't become pessimistic about the future. They find challenges exciting and have no doubt that things will get better.
Ability to focus on the future
A franchisee owner must be able to put in those long hours and handle necessary tasks. They know that handling the daily business activities will pay off in the long run.
Although becoming a franchisee isn't the right path for everyone, those with the above personality traits should consider giving it a try. You likely have the motivation, the confidence and the necessary skills to become a successful franchise business owner.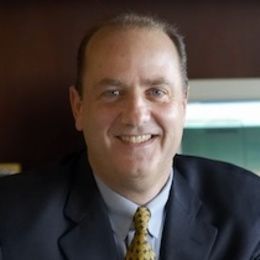 Thomas Portesy
President, MFV Expositions
Searching for Computer Franchise Opportunities
Many of us think it's too late to make money with computers and technology. Read on to learn more about computer franchises and to see if there are any computer franchise opportunities available near you.