Pros & Cons of a Start-up Franchise
You've saved your money, you've done your research and you've decided to become a franchise owner. There's just one step left: you need to choose a business to buy into. Is it better to invest in a tried-and-true, well-known brand that has already proven to be successful? Or should you take a chance on a new company that offers promising profit potential?
There's no exact science when it comes to choosing the best franchise opportunity. Depending on location and circumstances, famous brand names have been known to fail, while unknown, untried companies have unexpectedly soared to success.
Here are a few pros and cons of investing in a new franchise company:
Just as new brooms sweep clean, so new franchise companies are going to bend over backward to accommodate their franchise owners and customers. These franchisors realize that the first franchisees are going to be the backbone of the company and play a pivotal role in its success or failure. As a first franchisee, you'll have much more of a partnership in the development and growth of the company than you would in an already well-established business.
As a first franchisee, you potentially stand to make a lot of money if the business is successful. Being in on the ground floor of any successful franchise is the best place to be for an entrepreneur and you'll reap the rewards of your savvy and intuition.
As a first franchisee, you're in a perfect position to expand your holdings in the company. You'll be able to buy multi-unit packages in other prime locations when they become available. If you were in a long-established company, you'd generally have to achieve some seniority as a franchisee before you'd be allowed to purchase another unit in a profitable territory.
New companies are typically generous in their contracts and negotiations with first franchisees. As an entrepreneur selling a new brand, you'll probably have access to more flexible contract terms, in addition to better perks and benefits.
No matter how good it looks on paper, investing in a brand new franchise company is a risk. Without an existing sales record, you'll need to use some creativity and imagination tempered by realism as you determine supply/demand and profit/margin ratios.
You may have to work even harder for a new company. You'll be helping to establish system templates for inventory and sales. Additionally, with a franchise that's not yet established, you may have fewer company resources to fall back on when you need them.
If you're planning to finance your initial investment, it may be harder to get a loan. Loan officers are more apt to listen if you're investing in a well-known franchise brand, so you may have to be particularly persuasive in order to get the money you need.
The good news is, the benefits of investing in a new franchise company can usually outweigh the risks. Most companies that decide to franchise have already been in business for at least a year or two and the owners have a good idea of the direction their sales are taking. If you do your homework and choose wisely, you may end up making history as one of the early pioneers of a successful, major market franchise corporation.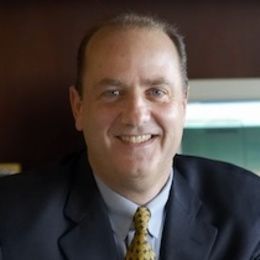 Thomas Portesy
President, MFV Expositions
We Love Franchise Rankings, But . . .
Rankings present a problem for many prospective franchise buyers because, Holy Cow! what if the business you want to buy isn't in the top 25? What if it isn't even ranked.