Pros & Cons of Becoming a Franchisor
A franchise doesn't come with a stamped guarantee of success; what it offers is readily packaged potential. Not every franchise will achieve success, but statistics reveal that they do give business owners a powerful launch. In the US, there are 800,000 franchises operating today. Together, they contribute $1.3 trillion according to the US Census Bureau. The housing market rebound and its resultant economic boom are expected to add clout to a number of industries in franchising. This does not make the franchise a flawless business model to run, however. Before putting a trademark investment under your belt, assess the advantages and disadvantages to avoid surprises later.
The core advantage a franchise offers is the strength of a trademark that has already been developed thoroughly in the marketplace. It takes between five and ten years to fully vamp up a brand. Its inclusion in business operations tells consumers what to expect from quality, service and speed of delivery. Instant brand recognition is not something to take lightly. There is a five step process involved in developing a brand. Through the years, consumers gradually progress, first by gaining knowledge of the product or service and its benefits and finally that a particular trademark is preferable to others. This lengthy procedure costs developers immense expense, skill and work. A franchisee avoids the entire process whilst gaining all the benefits. A start up with a heavy weight trademark is invaluable.
To carry the trademark well, a franchise owner needs to give consumers what they expect. This means quality, service and speed of delivery need to be attained from the moment the doors open for the first time. This is why franchisors charge ongoing fees and put restrictions in place. This can be beneficial or unfavorable, depending on perspective. Franchisees who want guidance and training see the input as advantageous. Those who prefer to have the freedom to create their own business models and structures will see it as a disadvantage.
It may seem as if franchise operators are given a free ride. This is far from the case and one of their first tasks is in recognizing and purchasing a strong, steady brand. The success of a franchise often depends on the strength and stability of the franchisor. If the brand loses credibility as a result of poor quality control or marketing errors, the franchise is unlikely to get off lightly. Franchises also have contract terms that tie unsuccessful franchisees down.
The benefits mentioned need to be paid for. Ongoing licensing, fees, sales percentages and royalties are common features of a franchise. Purchase at start up can be hefty as franchisees pay for what they gain. Marketing is also carried out by the franchisor, allowing the franchisee to run a true turnkey operation where starting up is as simple as opening the doors. Business owners passionate about developing their own brands may want to control their own marketing. Franchise operators who realize their weaknesses in this area might be grateful for the reduced pressure and steadier learning curve marketing provision gives them. Franchise operators are given their advertising on a silver platter. Posters, brochures and additional marketing tools are provided. The end result is a rapid break-even that's usually a speedier path to profit with higher margins.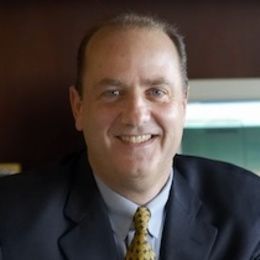 Thomas Portesy
President, MFV Expositions
Revisiting Whether and How to Train Franchisee Employees
The NLRB's recent reexaminations of co-employment issues in franchising have required franchisors to revisit their practices around the support they provide to franchisees, and how they manage that relationship in order to avoid vicarious liability.