What You Need To Know About Multi-Unit Franchising
The numbers tell the story: multi-unit franchising is, without question, the biggest growth trend in today's franchise industry. According to the franchise services firm FRANdata, approximately 50 percent of franchise businesses are currently under ownership by multi-unit franchisees.
Many of today's franchise entrepreneurs are jumping on the opportunity to invest in multi-development ownership agreements, as these are proving to be highly successful for both the franchisor and franchisee. Within the last five years, revenue statistics are proving that multi-unit owners tend to maximize their profits at a higher rate than single-unit owners.
According to a 2007 report from the Small Business Administration (SBA), multiple-business owners have become "the most prosperous small business group." The report goes on to say that around three-fourths of these multi-business owners are in a high income bracket and half of them can be classified in a high wealth bracket.
According to Eric Stites, president of the publication Franchise Business Review, one reason for this increase in profitability is due to the fact that multi-unit franchise owners are typically more experienced investors with strong business backgrounds, which parlays into more savvy when it comes to maximizing profits.
Benefits of Multi-Unit Ownership
Multi-unit franchise owners agree; having more than one franchise under their belt can result in a financial boon. Franchisee Gulam Choudhury, who bought his first Dunkin' Donuts franchise two decades ago, now owns a six-store, multi-unit package. In addition to increased profits, Choudhury said that his multi-unit ownership also results in increased savings because he only needs to utilize one kitchen for all six stores.
There are other benefits as well. Multi-unit franchise owners are able to share staff among the different stores and can offer more opportunities for advancement. Additionally, each store can be run on one master template, eliminating the necessity of learning new operating systems. Multi-unit owners can also get discounts by buying supplies in larger, bulk quantities.
Financial Benefits for the Company
Increasingly, businesses are finding it much more cost-effective to manage and support a smaller number of franchisees owning a larger number of units. That's why a large company would rather deal with 75 franchise owners operating 300 units, rather than managing 300 separate franchise operators.
Because of this, a growing number of businesses will only offer franchise opportunities to buyers willing to pay for a multi-unit package. Dunkin' Donuts is a case in point; investors must be able to purchase a development agreement for at least five stores. This, according to Dunkin' Donuts spokesperson Lynette McKee, is the result of an expansion plan to triple Dunkin' Donuts to a total of 15,000 stores in the U.S. by 2020.
How Realistic is Multi-Unit Ownership?
According to Eric Stites, the reality is that most franchise buyers aren't able to invest in more than one unit at a time and, in many cases, they'll choose not to expand. Buying more than one franchise takes not only a large amount of capital; it also takes the time and manpower to run several units simultaneously.
Nevertheless, in spite of the outlay of money, time and resources, investing in multi-unit franchises can prove to be an effective way of maximizing your profit potential, especially if you're investing in a well-established, successful brand.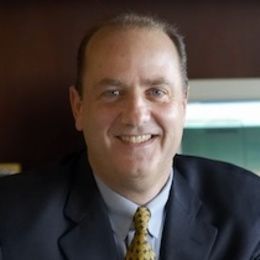 Thomas Portesy
President, MFV Expositions
A Case for Competition...
I've worked with hundreds of people exploring business ownership, and there are some common thinking patterns, errors actually, that I come across regularly. One has to do with the competition.
How Predictive Business Analytics are saving Franchisees
Large companies have access to software and personnel resources to organize this data into business intelligence and predictive analytics. This information helps them organize and operate their businesses more successfully.