Leasing 101 for Franchisee Tenants
Starting the commercial leasing processin the right direction is critical if you want to achieve the best results. Ifyou take the wrong path or veer off in the wrong direction, you may not achieveyour goals or your business's full potential.Even with a proven franchise system, success is never guaranteed. Yes,franchisors can provide you with name brand recognition, inventory, marketingsupport, training, etc.; however, they often fall short with regards to realestate help for their new franchisees.
Landlords love to lease space tonational chains and franchisee tenants who have bought into large, establishedfranchise concepts and will do their utmost to attract you to their property.Therefore, as a franchisee tenant, you have an advantage as landlords recognizethat franchise systems are proven, well thought out, and often stay in businessmuch longer and achieve much higher rates of success that many independentconcepts. Still, it's important for you to look before you leap (orlease).  When you take your time (and getprofessional help), you are more likely to sign for a more appropriate leaseterm, receive valuable tenant inducements from the landlord and pay lessmonthly rent. Here are just a few tips for you to remember prior to signing onthe dotted line:
Negotiate toWin. All too frequently, franchiseetenants enter into lease negotiations unprepared and don't even try winning thenegotiations. Often, franchisees mistakenly set their sights on just striking afair deal or negotiating "not tolose" (their shirt). This usuallyplays right into the leasing agent's hand who is most certainly negotiating towin the best deal for his or her boss – the landlord. If you're not negotiatingto win … you won't. Negotiate assertively.
Allow Sufficient Time.For a new location lease agreement, get started a minimum of six months inadvance to avoid unexpected situations and delays. Time will be your ally oryour enemy, depending on how you use it and delays on the landlord's end orwith building permits and construction are commonplace. Unrealistic openingdate expectations often come back to haunt tenants who did not allow sufficienttime for all the pieces of the leasing process puzzle to come together.
Broker … Friend or Foe ?  It is not uncommon for a franchisee to believe thatthe real estate agent or broker is working for them. However, the listingagent`s commission is being paid by the landlord, and even an outside agent maybe sharing in that commission. Remember, the higher the rent, often the higherthe agent`s commission. Whether a landlord-paid agent can represent two mastersyou will have to decide for yourself. Brokers and Agents do a great job but whois paying them to do it? Even the most altruistic agent can`t serve twomasters equally.
GoSlow For a Better Deal. Franchisees often rush a lease deal and leave valuable incentives orinducements on the table. If you have the time to work with, we recommend thatyou take it. Often, The Lease Coach gets tenants more benefits by not rushingthe process. If the landlord or agent is eager to close the deal, you can usestalling tactics to better your position (e.g. financing or partner approval).Franchisee tenants who invariably have regrets will usually tell you the wholeprocess happened so quickly that hardly realized what they had agreed to.
Selectthe Best Lease Length. While a five-year lease term is still standard (or even 10 years forsome franchise systems), it is not necessarily the best term for your business.The agent – motivated by a greater commission – will want you to sign thelongest term possible, but the landlord may be flexible. Take the term that isbest for your business. The lease term should usually run parallel in length tothe franchise agreement length.
Buyingan Existing Franchise? It has been our experience that the average person buying a franchise thatis already open does not fully consider the lease agreement that he is takingon. For the purchaser, this is a very good opportunity to improve the situationby trying to negotiate better lease terms. All Offers to Purchase for afranchise should be subject to final lease approval. Ask a Lease Consultant toreview your lease document for you and negotiate terms on your behalf. You canalso speak with the landlord about renewal options and the purchaser`s right toeventually resell the franchise at a future time.
For a copy of our free CD, Leasing Do's & Don'ts for Commercial Tenants, please e-mailyour request to DaleWillerton@TheLeaseCoach.com.
Dale Willerton and Jeff Grandfield - The Lease Coach are CommercialLease Consultants who work exclusively for tenants. Dale and Jeff areprofessional speakers and co-authors of Negotiating Commercial Leases &Renewals For Dummies (Wiley, 2013). Got a leasing question? Need help with yournew lease or renewal? Call 1-800-738-9202, e-mailDaleWillerton@TheLeaseCoach.com or visit www.TheLeaseCoach.com.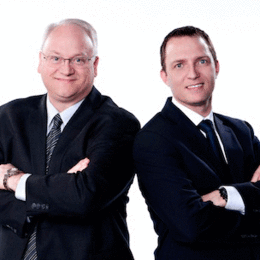 Dale Willerton and Jeff Grandfield
The Lease Coach