How To Finance Your Franchise
The path to franchise ownership demands strategic thinking from the beginning. Signing on the dotted line isn't always as easy as raising a pen. Diligent assessment and comparisons need to be done well before the grand opening. Confronting the financial products available entails creativity and cold logic. Starting a new business is an emotionally charged situation, but the key to choosing the appropriate financing is in assessing the numbers without sentiment.
Potential franchisees have an ace up their sleeves when it comes to loan approvals; a ready made business plan with a history of success is a convincing asset to any lender assessing investment risk. Once you are armed with an inventory of your net worth, you're ready to consider the loan options.
Cash allows you to remain debt free, which leaves you in an excellent position when starting a franchise. Managing a new endeavor with a sense of security is certainly of benefit, but sometimes cash is not king. Those who plan to become multi-unit operators will need to have cash on hand to funnel into business growth. Choose cash as an option only after you've drafted your personal business plan and assessed item five in the Franchise Disclosure Document.
Conventional loans can limit franchisees who plan to expand. Lenders require fixed assets as collateral to reduce risk. Fixed or floating interest rates are popular for business owners because they are highly adaptive to lenders with high credit scores. Quarterly or annual payments can be arranged and, for some, interest-only structures can be implemented.
SBA loans are attractive because they offer small business owners a significant amount of capital. The fact that they are guaranteed by the federal government reduces risk and when property is a part of the business structure, a portion of the loan is government funded. These are set off by the cumbersome application process involved.
Franchises rarely offer financing and when they do, the terms can be less attractive than franchisees could access independently. Product comparisons will determine whether these are worth applying for.
Online loan aggregators have recently entered the finance market and some are affiliated with specific franchises. Their role is to pair lenders with financers, usually by handling application processes and comparisons, allowing franchisees to do multiple applications simultaneously. They usually don't charge service fees and they often offer advice. The products offered are sometimes limited by a low number of associated lenders and products.
Self directed retirement plans could be used as partners in a franchise if the requirements are met. The application process is speedy but exacting, so it's best to navigate this option with the advice of an industry leader. IFA Supplier Forum members are specialists in the field and can be accessed through their website.
Fixed assets required for the franchise are often easier to access through leasing. Their terms vary as widely as all financial products do, so homework needs to be done meticulously. Investing in an appreciating asset using debt makes economical sense when the terms are affordable. It's unnecessary to select only one method. Instead, a creative approach that tacks several products together as part of a greater strategic whole is often easier to personalize. Contact Franchise Expo for recent opportunities in the vibrant industry of franchising.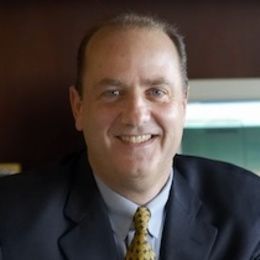 Thomas Portesy
President, MFV Expositions
Training Your Employees Right The First Time
You have secured a location and signed an agreement with your franchise company. Now, the next challenge faces you - finding and training the employees you need for successful operation.
Franchise Royalties Are Forever. But Are They Worth It?
A very successful franchisee of a real estate brokerage was paying his monthly royalty fee one day when someone asked him, Is it worth it? The franchisee had just written a five-figure number on his royalty fee check and he didn't look happy.
4 Key Considerations for Engaging Websites
You already know just how important a web presence is in the franchising world – it is the 'face' of your company, and often the only touchpoint you have with your customers. Therefore you need a content management system that meets the needs of both corporate and franchisees.