Eight Simple Tips for Grading a Franchise Opportunity
Choosing a new franchise brand to invest in can be very difficult if you aren't sure how to properly compare opportunities from vastly different industries. Look for some of these eight characteristics and features to determine if your favorite concept will actually turn into a profitable business.
1. Examine the brand history. What kinds of lawsuits have been brought against them, if any? Check for constant changes in upper level management to indicate an issue with the underlying system.
2. Determine how much assistance and training is available from the brand. Do they simply leave their newest members on their own to figure out the important concepts and tasks? Bigger training packages indicate brands that have a more developed program.
3. Attend any meetings of franchise owners or trainers to determine what kind of culture is offered by the company. You will also get a chance to ask questions that might otherwise be difficult to answer.
4. Compare the amount of national level marketing offered by the parent company. You won't have to spend as much on television advertising or billboards if your brand is already popular due to the actions of the company.
5. Consider how long you actually want to be involved in the business and what you plan to do with it in five or ten years. Many investors prefer to sell off successful franchise locations once they build them up, while others want something they can stick with.
6. Read through the Franchise Disclosure Document and check for unusual clauses or regulations. Companies that have strict regulations on how you can change your business over time may make it hard to become successful if there are flaws in the overall business system.
7. Check the limitations on termination. If you are hit by a sudden injury or financial problem, you will need to be able to liquidate your companies without facing stiff fees for changing ownership in the middle of a contract with the franchiser.
8. Talk with real operators in your area or region. Don't just listen to the owners that show up to open house days with the management company. Call up managers and discuss the challenges of owning a company in the brand.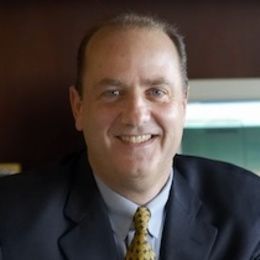 Thomas Portesy
President, MFV Expositions
The Best Franchisee Is An Educated Franchisee
For every one person who buys a franchise, thousands more wonder if they should. They don't because they don't feel comfortable. That is, they don't believe they know enough about franchising to make a wise decision.
Balancing Your Personal and Franchise Lives
Have you considered how you're going to balance your new work life and your personal one? In order for this to happen, you'll have to learn how to balance both lives, so check out the following tips to help get you on the level.