The First Steps Towards Buying A Franchise
Franchises offer a lot of benefits to a new entrepreneur. You get the boost of an established brand, complete training systems and continuing support throughout your time with the company. However, you will need to make a healthy investment to start the business. These systems also control what you can change in your own business and don't guarantee any amount of profits. Prospective business owners will need to investigate a new franchise opportunity thoroughly before signing any paperwork. Try these five methods for gathering information.
1. Discuss your plans with other franchisees.
Talking with existing business owners working within the system will give you a realistic view of your chances for success. Speak with as many owners as you can to gather a wide variety of opinions and criticisms. Call the franchiser as well and ask as many questions as possible. Get their explanations on franchise fees, obligations, supply chain requirements and other important issues. Call again and ask more questions after you read through the actual franchise contract.
2. Sample a wide variety of options.
Attending large franchise conferences and events will help you learn about all of your options. The International Franchise Association's annual expo gives you a chance to meet with over 300 franchisers in one weekend. Take a variety of brochures and consider what you want out of your new business.
3. Talk with a professional.
There are consultants that use their experience with a franchiser to help advise you on starting your own business. Theses coaches are usually paid by the franchising company, giving you plenty of one-on-one help for free. You should also consider having a franchise attorney go over the contract from a franchise before signing it. This can cost up to $2,000, but it should be considered as a necessary fee related to the start up of your business.
4. Check with the Better Business Bureau.
Consumers and business owners can file complaints against franchisers with the BBB. Too many complaints will indicate a serious issue with the business plan that you are preparing to invest in. You can also investigate any legal complaints pressed against the parent company by writing to the FTC. Don't overlook disagreements with individual franchise owners. If an establishment in the next town has upset consumers in the town, you may not start with the best reputation either.
The Internet can be full of misleading information, but careful searching will provide plenty of insight. Try searching for information on your prospective business agreement on the International Franchise Association's World Franchising website. Information on the biggest and most well-known franchises around the world is aggregated there on a daily basis. FranData will give you a chance to check contracts and other documents before contacting a franchise company.
After doing the above, you're ready to go.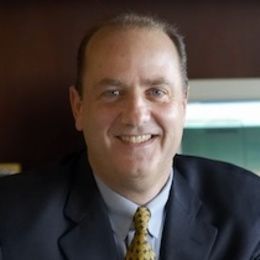 Thomas Portesy
President, MFV Expositions
How Franchising Impacts The Economy and Creates Jobs
Franchisors contribute a great deal of resources to communities around the globe. Launching a successful franchise business provides entrepreneurs with the opportunity to share their ideas, products, and services with like-minded business people who find franchising to be a legitimate way to go into business for themselves.
Facing The Franchisor Inspection Monster
All franchise companies have a system of regular inspections of their company and franchise operations. Below is a list of tactics you can use to get the most out of the experience.
Franchising Your Business to Achieve Sustainability
It is our ability to trust in a brand that makes franchising work. It is also – when franchisors don't structure and support their systems properly and don't deliver on their brand promise to franchisees