Do You REALLY Have What It Takes to Successfully Own a Franchise?
Have you ever asked yourself if you have the right qualities to be a successful franchise owner? With over 2500 franchises in the US, there are many different attributes franchises look for in a potential franchisee and each franchise has its own set of requirements.
While some franchisors want franchisees that came from corporate America, other franchisors prefer candidates that don't need too much structure. Some find that engineers or accountants make ideal franchisees while a number of franchises look for marketing or business experience. There are also franchises that prefer inexperienced owners without preconceived notions of how a business should be run. This way, they believe, they can be more easily trained in the franchisor's system.
Obviously no two franchise companies are exactly alike! Still, there are a few key characteristics that every franchise looks for. Think about this…
The key to being a successful franchisee is having great interpersonal skills. Kind of obvious, right? But, to be a great business owner you really need to have enjoyed working with others in your past careers and desire those relationships now.
Part of a franchisee's job is to manage employees and make sure they like their job enough to continue working there. You will need to interact with your customers, meeting their needs and gaining their loyalty and trust though respect and appreciation. Connecting with the community is just as important. You can do so by networking and joining different community organizations.
Being a people person is one of the most valuable assets to being successful as a franchisee.
True or False? Being your own boss means you need to have all the control and be a "true entrepreneur" by making up your own rules.
FALSE! In franchising, the research has already been done and you are provided with a system that has been proven to work. If you want to be successful in this business, you need to follow the proven system and do what the franchisor asks you to do.
This means you need to be willing to listen and learn from others, in order to avoid mistakes that could cost you the business.
Similar to the previous attribute, asking for help and support from the franchise when you need it is another great attribute for a franchisee candidate. Most franchises provide you with your own team, who will train and support you every step of the way. This team will be there for you when you need them. As we say in franchising, "you are in business for yourself but not by yourself." When you need it, be sure you ask for help. It's simple really. The franchisor will always support you because they want you to be successful and they will see to it that they do everything they can to help you.
Resilience and hard work. Two qualities needed most, especially when you are in the beginning stages. Starting out, you are definitely going to need to put in more time and effort in order to be successful. You need to be willing to do whatever needs to be done, even if it is going to take a while.
You MUST understand that success comes from hard work and being successful should be all the motivation you need to get things done!
You may think that buying a franchise is taking a bit of a risk, but it is definitely a lot less risky than going off on your own without any support. Most franchisees avoid taking big risks as much as possible. They usually do enough research to make sure they choose the best franchise for them, with the least amount of risk.
If you like to gamble and take big risks, then franchising is not going to be your thing. If you like to be certain that what you are getting into doesn't have many risks tied to it, then you will make an awesome franchisee.
The biggest asset or obstacle to a successful franchise business is YOU. Although you will be a part of a franchise, the business will still be considered YOUR business, and you will be spending your own money to get the business started. Therefore, you really need to spend time considering whether you have all the attributes needed before making the decision to start researching a franchise purchase.
It can be very easy to get caught up in all the excitement of starting your own business, but if you don't fit the mold, don't move forward. However, if you happen to be an outgoing, friendly, hard-working, rule follower, franchising may be just the thing to help you break out of your corporate rut and become your own boss!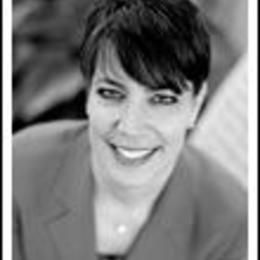 Lori Kiser-Block
franchisors
Digital Marketing Trends for the New Age
New trends in digital marketing move as quickly as the internet itself, constantly evolving in creative ways to capture more leads, from more targets, in more places.