Completing Your Due Diligence
You should never jump into a business opportunity without doing sufficient research on the market and financing, even if the opportunity is coming from a well-known franchise. A franchise company is required by law to give you a document known as the Franchise Offering Circular. This document contains valuable insight into the history of the business and your responsibilities. You need to review and understand all of the information in this document before signing any contracts.
Background of the Company
This section will explain the executive structure of the parent company. Each executive will have his or her experience detailed to you. If the executives have little to no experience running large business networks, you may want to find a different franchise.
Litigation and Bankruptcy
It's important to know if the company you are investing in has been sued for fraud or other crimes against their franchisees. Finding this information on your own can be impossible, but it must be listed in the Franchise Offering Circular. Company filings for bankruptcy are also listed here. If legal action was brought against an executive of the company, check that they are no longer a part of the team. The best franchise companies take each accusation of fraud or mismanagement very seriously.
This may be the most important part of the Franchise Offering Circular. The company will explain most of the fees or costs associated with your franchise contract. Each cost for securing licensing, purchasing inventory and equipment, leasing and other related fees may be listed in this section. However, a few costs may be left out. Be sure to ask your franchisor about fees related to:
Legal support
Real estate upgrades
Promotional placements
Your part of a regional or national advertising fund
Company-mandated insurance coverage
Training for new employees
Royalty payments
Continued inventory support
Updates to signage and fixtures
Checking with other franchisee owners will help you determine a realistic cost of doing business. There may be dozens of associated costs that are often overlooked by new members.
Many franchises restrict your ability to change your business model. Check your Franchise Offering Circular for information on:
Inventory: Your franchise may require you to order products from a specific source.
Menu of Services or Products: Adding new items and services could violate your contract.
Customers: Some franchises restrict you from serving specific types of consumers.
Area: Most franchises protect their members by limiting the territory of each business owner.
In the training and advertising sections of the Franchise Offering Circular, you will find listings of what the company will provide you with in exchange for signing the contract. You may find that training is only available for an extra fee, or that business owners are expected to cover all advertising costs. Some franchises will even charge you for using the company's name in your marketing materials. Read this section thoroughly to determine if your initial signing fee will be worth what you receive in exchange.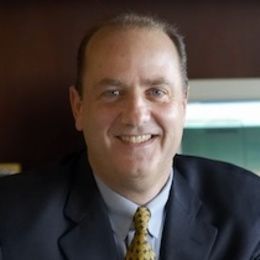 Thomas Portesy
President, MFV Expositions
You Have Access to Your POS Data, Now What?
This is the third article in a three-part series that focuses on the power and complexity of franchise data. The first article discussed the challenges franchises face with accessing and using POS data.