7 Tested Tips for A Terrific Franchise Experience
Franchises for sale are appealing to entrepreneurs for obvious reasons: you get your own business but you're also getting a proven system at the same time. Instead of building a business from the ground up that could immediately sink, you're getting something that has already worked somewhere and is more likely to work where you are.
Of course, this doesn't mean that simply buying one guarantees success. Franchisees have failed and will continue to do so, particularly when they get overconfident and rely on the system to do everything for them. As a franchisee, you've got to add your own elements to the mix. If you're just starting out as a franchisee or seriously considering it, keep the following tips in mind.
Love your service or product
You can run a successful business from a top franchise opportunity even if you're far more interested in the numbers that what you are selling, but passion often translates into a better end result for your customers. When you're into it, other people can tell, and that enthusiasm can have a positive impact on customers and employees alike.
Know where you're needed
Even if you believe 100 percent in a product or service, you can't assume everyone else in your desired business location will, too. If the market is over-saturated with your type of service or product or the area demographic doesn't seem to respond to it, you could be facing an unusually uphill battle once you open.
Have the capital you need
It's not just the startup costs for franchises for sale that you'll need to have on hand. Businesses rarely profit in the beginning of their lives, so you'll want to have enough money stashed so you've got enough to keep your business going for at least six months. Startup and operational costs vary by franchise, so make sure you nail down what you'll need to open your doors and keep going as your business grows.
Find the right team
If you're planning on being a semi-absent or absent franchisee or you know you will need help, take the time to find the right people for the job. Your early employees, especially your manager, will have a significant impact on your business as soon as you open. Training is essential; your staff can't do their jobs properly without it, and they'll likely need it on an ongoing basis.
Know what they are saying about you
These days, more people turn to online reviews and social media for research. Pay attention to the feedback about your company, both positive and negative, and adjust where necessary.
Be ready to market
Use whatever tools your marketing budget and franchiser allow to get your business out there. It won't matter how great your business if no one knows it's there.
Keep your customers coming back for more
Follow-up is always important, and that's even more true when your brand isn't incredibly recognizable. Make phone calls, send out emails, offer specials, or do whatever your franchiser allows to keep your customers happy and more likely to return and recommend you to others.
Always research thoroughly before you decide which brand to go with; even a top franchise opportunity may not be the best match for you.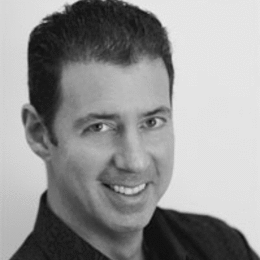 Rob Lancit
Vice President-Internet Brands, MFV Expositions
We Love Franchise Rankings, But . . .
Rankings present a problem for many prospective franchise buyers because, Holy Cow! what if the business you want to buy isn't in the top 25? What if it isn't even ranked.
A Failure To Communicate
Internal marketing should then be seen as relationship marketing instead of consumer marketing. There are several things that franchise systems can do to elevate their internal marketing.