7 Must-Dos to Set Your Franchise Up for Success
Investing in a franchise is not a decision to take lightly. Just like starting any business, you'll need to go through the proper processes to ensure that your business is legal, compliant, and set up for success. Whether you're a first-time franchisee or have owned other franchises before, this list of tasks is one you should rely on heavily as you launch your franchise.
Just because a friend of a friend of a friend said that a particular franchise brand was great doesn't make it a perfect fit for you. Do your homework to find out everything you can about the brand. Talk to existing franchisees to get the inside scoop. Get financial data. Find out what fees the franchisor requires. Make sure you're well-informed before you sign a franchise agreement.
2. Get Your Financing Straight
Before you even agree to buy a franchise, you need to know how you'll pay for not only the up-front franchise fees, but also your setup costs, including inventory, payroll, and remodeling expenses. That might come from your savings account or a small business loan. Make a budget for your first year's expenses; you won't be guaranteed a profit, so you want to ensure you have enough to cover expenses for a while.
3. Choose a Business Structure
The franchisor you work with may require you to incorporate, so read the fine print to see if that's the case. It's a good idea to form a corporation or an LLC, since both make sure you're not personally liable for your franchise, and protect your personal assets.
4. Apply for a Business Bank Account
Separating your franchise's financial transactions from those of your personal bank accounts is a smart idea, so do it from the start. You'll need to wait until your corporation paperwork is approved and you have an Employer Identification Number.
5. Apply for Business Licenses and Permits
More than likely, your city, county, or state requires you to have one or more business licenses or permits, so research what those are before you open. This is especially important for restaurant franchises, since there are so many health regulations in that industry.
6. Get Your Equipment in Place
Accepting credit cards will boost sales, and having a modern point-of-sale system will help you close sales faster. If your franchisor doesn't require you to use a particular credit card processing system or point of sale software, shop around for the software and equipment that best fits your needs.
7. Hire and Train New Staff
Unless you plan on being the only employee, you're going to need some help in your franchise! Post your help wanted ads before you open your doors so you have ample time to hire and train new employees. Your franchisor may have training materials they want you to use, and you may need to order uniforms from them, so build that into your timeline.
While you may have a million other to-dos on your list, these are some of the essentials that will ensure that you're off on the right foot with your new franchise!
Visit BeTheBoss.com where you can search for opportunities by industry, investment level and area while researching the franchise industry as a whole using its free resources.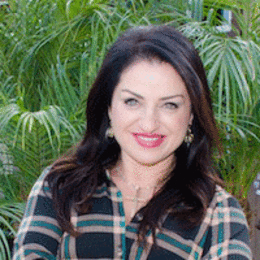 Nellie Akalp
CEO - CorpNet
The First Steps Towards Buying A Franchise
Franchises offer a lot of benefits to a new entrepreneur. You get the boost of an established brand, complete training systems and continuing support throughout your time with the company. Try these five methods for gathering information.
A Few Thoughts on Creativity
Whether you are a franchisee or a franchisor, Michelangelo's definition says we are all creative and you don't have to be cutting edge if your razor sharp. Keep your eyes and your mind open.
6 Reasons To Start A Printing Business
Are you thinking of starting a printing business? Here are six reasons to start a printing business. To start a printing business or to learn how to start a printing business,please contact Be The Boss.