6 Top Items for a Prospective Franchisee's Due Diligence
When an individual decides to invest in a franchise and they've narrowed their choice down to one or two franchises, it's important that the candidate conducts a thorough evaluation of the franchise system. Practically speaking, a franchise candidate could spend a significant amount of time evaluating a franchise opportunity. In fact, during my franchise career I've witnessed franchise candidates taking as much as six months to complete their due diligence before arriving at a final decision.
It's been my experience that the majority of franchise candidates don't perform an exhaustive due diligence but rather focus on some areas more than others. In other words, these candidates may not dot every I and cross every t.
There are six key components that every franchise candidate should include as part of their franchise due diligence process:
Obtain feedback from as many franchisees as possible: Contact and speak with a mix of new and mature franchisees. Be sure to include franchisees from different parts of the country. These steps will enable one to obtain feedback from a variety of franchisees.
Engage the services of a franchise attorney to review the franchise documents and assist in negotiations: Be sure to use an experienced franchise attorney. Avoid using a family friend of relative unless the individual is experienced in franchise contracts. Before investing thousands of dollars in a franchise, spend a few thousand dollars on an attorney with franchising experience to review your franchise documents.
Construct a pro forma income statement and cash flow projection: Anyone considering investing in a franchise opportunity would be making a big mistake if they failed to do financial projections. Almost 60% of franchisors provide a Financial Performance Representation known as an Item 19 disclosure. If you're not experienced working with Excel, find someone who can. It's an effective way to set up cash flow models and operating scenarios. You can change revenue, expense and gross margin entries and build several other models. If your choice of franchise doesn't disclose this information, then consider walking away, unless it's a start-up franchise.
Visit a franchise location: This is a good way to observe and witness the actual operation of a franchise. Plus you'll have the opportunity to speak with a franchisee face to face. Rather than relying on franchise sales brochures and photos visiting an active location is a great way to gain a level of understanding regarding how the franchisee operates.
Don't attend franchisor Discovery Day until you've gathered the facts on the franchise and have spoken to the franchisees: You want to attend Discovery Day armed with as much information and knowledge of the franchise as possible.
Request a meeting with the franchise CEO and bring a qualified advisor to accompany you: It's important to meet with the leader of the franchise operation. Be sure to bring someone who can be objective and has business savvy. Don't be afraid to ask some tough questions. Be sure to ask what the franchisee profile and key components the franchisor staff seeks in a candidate. Don't settle for the standard response; hardworking, strong people skills, passionate, etc. Look for a more in-depth response. Most importantly you want to evaluate the persona of the CEO or leader.
Conducting proper due diligence must be performed before investing in a franchise opportunity. Although there are a number of components to performing an effective due diligence the above six are must do's.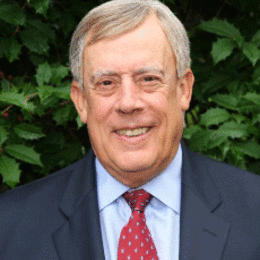 Ed Teixeira
COO, Franchise Grade
7 Reasons to Buy a Donut Franchise
Today's post describing the top seven reasons to buy donut franchise. To find a perfect one, read these reasons carefully & understand how it can be beneficial.