6 Qualities You Need to Have to Become a Successful Restaurant Franchisee
The restaurant business works very well with the franchising business model. Both sit down restaurants and quick service restaurants (QSRs) alike have become some of the most famous franchises worldwide. Think about it: when you hear the word "franchise" what do you first think of? The answer to that, for many people, is a restaurant franchise. Clearly, it's a model that has made a lot of people a good living. Can you be one of them? While there have been many successful restaurant franchisees, there have been many others that were less-than-successful. Do you have what it takes? Here is a list of qualities you need to run a successful restaurant franchise.
1. Hardworking
Let's get this out of the way first. No list of franchise restaurant qualities is complete without mentioning hard work. Becoming a restaurant franchisee is a great way to make a lot of money; but it's not a get rich quick scheme. You have to put in the hard work to succeed.
2. A Strong Brand Identity
Any restaurant can make pizza, sandwiches, or smoothies. Many can even make good pizzas, sandwiches, and smoothies. But that's not what you're selling. To appear among franchised restaurants on lists and articles about the most successful, you have to sell something more. How do you want the food and the atmosphere in your restaurant franchise to make people feel? Adventurous? Comfortable? Pampered? What is your brand really selling?
3. A Commitment to the Food
With the above being said, don't neglect the food! After all, you run a restaurant franchise! List the food on your menu with care. Very few restaurants can succeed with eclectic menus. A fusion of cuisines? Sure. But you can't sell hamburgers, pad thai, spaghetti bolognese, and falafel and expect to succeed. Stick within the parameters set out by the restaurant franchisor.
4. An Emphasis on Customer Service
Restaurant franchises are listed under the service industry category, so do not neglect the service. Marketing and advertising is important, as is the quality of the food your restaurant franchise serves, but none of it will get you anywhere if your service sucks. Most people can cook for themselves at home. They come to your restaurant franchise for a treat. If you treat them well, they'll come back.
5. A Good Franchisor
You can do everything right and still fail if your franchisor doesn't pull their weight. The best food and service in the world won't help you much if you're operating under a brand name that turns customers away. Or if the franchisor is not truly invested in your success. That is why picking the best franchisor from whom to buy is crucial. If only there was a franchise restaurant list identifying all the best restaurant franchises...
6. A Knowledge of all your Options
Be the Boss has a franchise restaurant list of successful, respected, and famous restaurant brands who are looking for qualified franchisees with whom they can work. To see a franchise restaurant list please click here and to learn more, please contact Be the Boss today.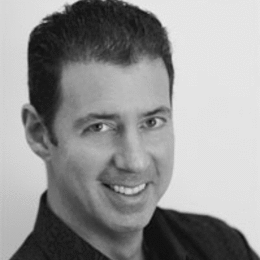 Rob Lancit
Vice President-Internet Brands, MFV Expositions
Maybe You'd Rather Buy An Existing Franchise?
One of every 12 businesses in the USA is a franchise! Could that mean that one of every 12 businesses for sale in the USA is a franchise? Possibly, but by any count franchise resales are booming.
Programmatic vs Problematic
As the fastest growing medium in advertising history (yes, that includes print, broadcast and radio), programmatic is set to make up more than 50% of digital sales revenue worldwide by 2018.