6 Benefits of Janitorial Franchises
Glamour does not always correlate to riches. It is still possible to make money in this world doing honest, hard work, even if it's not glamorous. If you run a business, or even just your own home, you can't afford for it to look dirty or unkempt. But not everybody has the time or the right equipment to keep their places of business or their homes clean. In such cases, they need to turn to a janitorial business to do the work for them. And many janitorial businesses are franchises. If you own a janitorial franchise, you can make a good living for yourself. This article will look at six key benefits of owning a janitorial franchise.
1. There Is Always Work For Janitorial Franchises
In a recession, an individual homeowner might choose to discontinue the maid services they receive and take the time to clean their homes themselves to save some money. This is true. However, many others will not make the same decision and, more to the point, businesses simply don't have a choice. Whether you manage an office, a department store, a government agency, you need it to be clean. Dirty and disorganized just isn't an option so, you are going to have to find a way to keep paying for janitorial services. This means that the janitorial business is one of the most stable businesses around.
2. Janitorial Franchises Can Serve Several Functions
Part of what makes janitorial franchises so bulletproof is that they can do so many different things. There are the standard services such as mopping floors, cleaning bathrooms, and vacuuming carpets. But carpets occasionally need a deep clean, so some janitorial franchises offer special carpet cleaning services. There are floor buffers and other types of surfaces that require specialized equipment. There are janitorial franchises that take special care to focus on scents and odor reducing fragrances and equipment. There's a lot a janitorial franchise can do.
3. Janitorial Franchises Offer Flexibility
Janitorial franchises offer flexibility to their owners and their staff. Some janitorial franchise owners do the work themselves and some hire staff, but either way, there is more flexibility to offer than with other franchises. You don't have to show up at the same office every day at the same time. A lot of janitorial work is conducted during the evening or overnight, allowing the workers of janitorial franchises more time during the day for family obligations, for example.
4. You Get Regular Changes Of Scenery
That they are not working at the same office every day is a real plus for some people. Some of us just aren't cut out for office life; we need variety. A janitorial franchise offers that.
5. There Are Low Overhead Costs
Most janitorial franchises don't need an office out of which to operate their business. You just take your equipment with you to your jobsite for that day. The equipment is not always cheap, but overall, your expenses will not be exorbitant.
6. Janitorial Franchises Are Usually Relatively Inexpensive To Buy
You can become a franchisee of a highly successful janitorial franchise for between $50,000 and $100,000, which is relatively cheap in the world of franchising.
Be The Boss
If you would like to learn more about janitorial franchises, please contact us.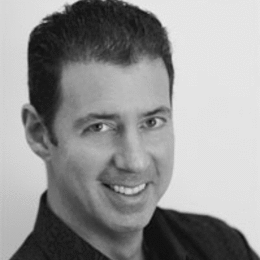 Rob Lancit
Vice President-Internet Brands, MFV Expositions
You don't have to be a banker
Packing a loan request to buy a franchise. The SBA Web site provides a detailed checklist of the required items. Here's what the SBA says you'll need to provide.