5 Ways to Strengthen Brand Loyalty on Social Media
How are you ensuring your brand continues to stand out, and the loyalty of your existing clients?
U.S. adults spent 10 hours and 39 minutes a day consuming media in the first quarter of 2016, a boost over 2015 - thanks to tablet and mobile consumption, according to AdWeek.  With more content being created and published than ever before, how are you ensuring your brand continues to stand out from the rest and the loyalty of your existing clients?
Social media has revolutionized the way businesses communicate their brand messages, answer customer questions and create localized marketing campaigns.  Through all of these touch points, brand loyalty amongst your customers is being created via social media outreach.
Let's explore several different methods to create better brand loyalty through social media.
Customers are loyal to the brands they follow that are consistently engaging and interesting to them.  If you are routinely pushing content that solves their problems, answers their questions and is relevant and valuable to your audience – brand loyalty begins to be established and continues to grow.  Customers enjoy commenting on, or liking posts and then getting a quick and friendly response back – in real-time.  Creating a fun contest or poll can also ignite engagement through involvement and customer participation.  This level of connection with your audience through social media, increases transparency and makes your customers feel like part of your brand, building a trusting and, hopefully, lasting relationship.
Responding to questions or complaints quickly and efficiently can directly affect your brand positively and help to mediate a potentially negative situation online. If a customer encounters a problem and reaches out through social media, a brand's personal interaction, when done properly, builds loyalty and trust.  This type of interaction makes the customer feel that their issue was important and that the brand cares.
42% of Twitter users expect responses within 60 minutes of their tweet complaint, where 32% of them expect a response in 30 minutes or less – Twitter
They want their problems solved without having to pick up the phone and wait for customer service, this method is becoming a secondary option. Consumers expect to be able to reach you through social media similar to how they would message their friends and family online; instant communication and interaction with someone, a brand, they trust.  When an issue is handled efficiently and professionally, it is an opportunity to change a customer's view of your brand for the better. This can work the opposite way as well though, if you are not managing your social media properly.
3.     Fans By The Numbers
Driving a campaign to increase the number of likes and fans you have is less important than having a smaller, highly engaged audience interacting with your campaign.  Create something that your current fans will enjoy, then more followers will naturally come that are truly interested in what you have to say.  When looking to increase brand loyalty, the more engaged clients are the ones that matter most and will stay loyal, not necessarily the numbers.
Franchises can build better brand loyalty with localized marketing campaigns and social media.  According to Facebook, 70% of users are connected to a local business, allowing them to learn about their brand, reach out with a question or learn about specials and promotions.  Giving fans a reward, such as a coupon, will thank them for their continued loyalty and can be a good compliment to updating them with unique events, new products or messaging.
Each interaction, or touchpoint, that a brand initiates with a customer, or potential customer, creates a new opportunity for better brand loyalty and meaningful communication.
Take some time to like, comment or retweet some of your client's posts
Give them a shout-out on social media to create a mutually beneficial relationship
Involve your clients in your own marketing with user-generated content or contests
Increasing brand loyalty through social media can seem complex, but it doesn't have to be if you have a process and tool, such as Manalto Enterprise, and you continually find new and valuable ways to connect with your audience.  Monitor your social accounts, schedule exciting and news-worthy content and be sure to respond in a timely manner to interactions, both positive and negative with your brand.  Utilizing the campaigns, scalable posting, social listening and analytics that Manalto Enterprise provides will get you one step closer to building and maintaining your brand relationship.
It's essential to make providing your customers with rich and engaging content a top priority. Hopefully, you will continue to gain new customers and keep those you currently have excited and loyal to your brand, always looking forward to your insights and trusting your quality content and real-time interactions.
Author: Brittany Peyton and Danielle Tomczak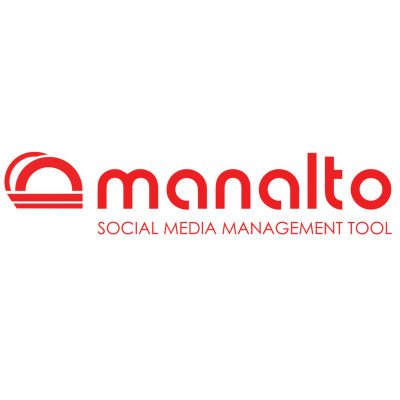 Manalto
Marketing
4 Benefits to Running a Kiosk Franchise
Kiosk franchises are franchised businesses that operate out of kiosks. But what are the benefits of running a kiosk franchise? This article will go over four of them.