5 Steps to Perfecting Your Business System to Become a Franchisor
HAVE YOU PERFECTED YOUR BUSINESS SYSTEM? WONDERED IF YOU SHOULD OR COULD VENTURE INTO THE FRANCHISE WORLD?

So you have a successful business with a single or multiple locations and you want to grow.  Or you know you want to grow but you want to grow faster and smarter by utilizing   motivated and skilled entrepreneurs and their resources to expand your brand.  These skilled and resourceful entrepreneurs are eager and willing to give you a share in their profit in lieu of being let in on your secret success system; this my friend is venturing into the world of franchising.
In order to successfully franchise your business, you must have a well-planned business system, an experienced legal team, franchise consultants who can walk you thru the process from beginning to end on the legal compliance front and incredible marketing partners and vendors who will meet your requirements.
Here are some quick tips to get started on the path to franchising your business:
Step 1 - Know Your Business:
As a business owner you wear many hats and event if know your business inside and out, it can be very difficult to itemize every single step and detail into a systematic process or procedure.  Prospective franchisees will follow your instructions precisely and will not have the freedom to make changes or improvise.  Your franchisees and their employees will need to be given a step by step outline of all operations explaining everything from design, keeping records, ordering supplies, training, day to day operations, etc.  This is a very important process for the business owner to take to get out of the mindset of doing everything themselves and improvising as needed.
Step 2 – Know the Legal issues:
Franchising can be very complex and consists of specific laws, document drafting, processes, procedures and filing requirements.  When you make the decision to franchise, you should definitely seek out professional help with experience in the franchising industry.  Sheltonpower & Associates Law Firm (SP&A) is a full service franchise law firm.  The attorneys and certified franchise executives will help you establish the legal framework to franchise your business nationwide and/or internationally.  We will hold your hand from conducting strategic planning sessions to drafting the required legal documents, filing and registration, determining your franchise fees and royalties, forecasting profitability, crafting your financials, protecting the brand, determining training curriculum, aligning marketing and sales support, attending trade shows, assisting with vendor negotiations, and state filings for a fraction of the cost of other franchising consultants and attorneys.
Step 3 – Determine How Fast and How Far you want to Grow:
All businesses want to grow but, you have to understand your business and your comfort zone to determine how fast and far you want to grow whether that means statewide, nationally or internationally.  Naturally, some businesses are not meant to grow beyond a certain state or nationwide.
Step 4 – Determine Who you want on your team, carrying your name is a big deal:
Just because entrepreneurs have the funds and resources to become a franchisee doesn't mean they should be allowed to represent your brand.  You have to do your due diligence and ensure the franchisees you select will take your franchise in the right direction.  Although financials and skills are important, personality, sense of direction and other values should also match up.
Step 5 – Striking the Right Balance:
Franchisees are entrepreneurs and have a vested interest in their business as well as the franchise system so it is very important to give them some room and freedom.  Having stringent restrictions to the detriment of the franchisee is a quick way to give the brand a bad reputation and prevent franchisees from growth and opening additional locations.  A rising star franchise that quickly dwindled out of existence was mostly caused not due to lack of uniqueness and quality of product but because of the Franchisor's insistence on using certain products and vendors who were either too expensive, restrictive and prevented the franchisees from competing.  Being too lax on restrictions will let everyone in but being too stringent will shrink your franchisee pool therefore striking the right balance is essential to growing your brand.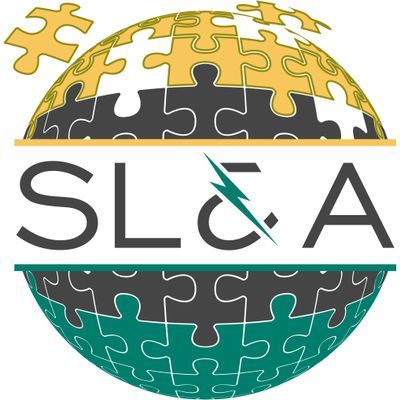 Shelton Law & Associates
Law Industry Expert
You Have Access to Your POS Data, Now What?
This is the third article in a three-part series that focuses on the power and complexity of franchise data. The first article discussed the challenges franchises face with accessing and using POS data.
Why The Big Fuss About Franchising
Franchising is an excellent business approach when done correctly, as it has own unique set of problems. The franchisor has to put its own business at risk, invest time and resources and train franchisees.
What You Need To Know About Multi-Unit Franchising
Many of today's franchise entrepreneurs are jumping on the opportunity to invest in multi-development ownership agreements, as these are proving to be highly successful for both the franchisor and franchisee.