5 Reasons Why Franchised Units Can Perform Better Than Company-Owned Locations
By: Mark Siebert, CEO, iFranchise Group
There is a myth about franchising that goes something like this: franchisor-owned corporate stores will outperform franchised stores because franchised stores cannot meet the high level of quality that corporate stores do. This misconceived notion is fueled by the idea that by giving up some level of operational control in awarding a franchise, the franchisor is almost necessarily giving up some measure of quality control.
Here are five reasons why franchised units very often outperform company-owned locations:
1. Pride of Ownership. Consider the scenario where a store is managed by an employee as corporate locations are, rather than an owner, as in the franchise scenario. Managers do not invest any of their own money and likely see the job as a step in a longer career path. The franchisee owner-operator is driven by the investment made in the business and has every motivation to succeed. Franchisees take pride in ownership, and while there are certainly some hired managers who feel the same pride in their work, their perspective likely differs.
2. Expense Oversight. Franchisees do a better job of managing expenses because their bottom line depends on it. They manage labor better, keep tighter controls on inventory and take advantage of opportunistic buying. A store manager may not be immediately incentivized to so closely manage expenses.
3. Experience. Franchisees are typically recruited from a more experienced candidate pool than store managers, so it is no surprise they would out-perform these managers. In order to have the capital to invest and to pass a franchisor's qualification requirements, it is often true that franchisees already have substantial experience in areas like sales and management, so it only makes sense that they might out-perform hired managers who may only be in it for a paycheck.
4. Longevity. Franchisees are in it for the long haul whereas hired managers can leave at will. A typical franchise term is ten years or more. During that time, the franchisee accumulates knowledge and experience, allowing them to better operate their franchise, while at the same time complying with the franchisor's quality standards.
5. Motivation. Franchisees are motivated by the future. For most, the ultimate goal is to sell the business at a profit to a new owner or be able to hand over the reigns to the next generation of their own family. The better the quality and profitability of operations, the more valuable the business. And while there are certainly some very good managers, a long-term exit strategy like this is not what is usually on their minds when they take a job.
While it is true that a franchisor cannot exercise the same amount of control over franchisees that it could over hired managers, it is a miscalculation to presume corporate-run units will outperform the franchise. In fact, one of the reasons franchisees buy a particular franchise is because the quality controls have already been tested and refined, which helps them justify their decision to invest in a franchise. A hired manager would likely not even know about these controls until after they have started training and working. Franchisors are wise to understand these dynamics to help build a network of franchisee-owned units that they should expect may do better than corporate-owned units.
------------------------------------
Mark Siebert is CEO of the leading franchise consulting firm iFranchise Group. Reach him at 708.957.2300 or info@ifranchisegroup.com. His book is "Franchise Your Business: The Guide to Employing the Greatest Growth Strategy Ever."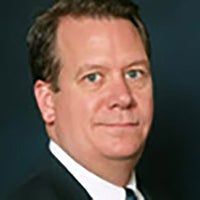 Mark Siebert
Founder of the iFranchise Group
4 Benefits to Running a Kiosk Franchise
Kiosk franchises are franchised businesses that operate out of kiosks. But what are the benefits of running a kiosk franchise? This article will go over four of them.