5 Reasons to Pursue Franchise Opportunities
Franchise opportunities are great opportunities. They're great opportunities for business people who want a relatively safe way to invest their money; to invest their money into a business that they control. They're great opportunities for hard working people who are tired of seeing their hard work translate into higher profits for the business that employs them, but not in their own take-home pay. They're great opportunities for entrepreneurial and independent-minded people who like the idea of owning their own business. Still not convinced? This article will go over five reasons you should consider pursuing franchise opportunities.
1. You Get To Be Your Own Boss
Considering the name of this website (it's "Be The Boss", in case you didn't notice), we're going to start with the obvious. How many of us can honestly say that being our own boss doesn't appeal to us on some level? Very few. We all dream of a time when others don't tell us what to do, when we're in charge, and we control our business and more of our lives. Well why just dream of it? Pursuing franchise opportunities is the first step toward making your dream come true.
2. You Get To Reap The Rewards Of Your Own Hard Work
Being your own boss isn't just good for your mental or emotional health. There are very pragmatic benefits to owning your own business. Nobody else is deciding how much your work is worth. You don't have to ask for raises any more. The harder (and smarter) you work, the more money you're likely to make. Apart from what are usually very modest franchising and royalty fees, you get to keep the profit that your franchise makes.
3. You Get Guidance And Support
The above is also true if you own your own independent business. In that case, you don't even have to pay a 2% royalty (or whatever it is) to the franchisor. That's better, right? Well, usually, no, it isn't. You're getting something for the money you pay to the franchisor. You're getting an initial training course, ongoing support, help with marketing, advice on choice of location, a recognized and trusted brand name under which to operate (when you choose the right franchise to buy), and often many other benefits. Pursuing a franchise opportunity is much less risky and fraught than going it alone.
4. You Get Flexibility
As a franchise owner, you don't have to punch a clock. You decide when and for how long you work. Of course, hard work is essential to success, so you can't be lazy. But some franchises can be run by you --just you-- with no staff and you can run it from home. Got to pick up the kids from school every day around 3 PM? No problem, it's your schedule.
5. You Have The Opportunity To Expand Your Wealth
You get a lot of flexibility if you hire somebody to manage your franchise for you. Many franchise owners choose this route once they expand their franchise portfolio. After running one successful franchise for years, you can save up enough money to buy another. And maybe even another. There are many such opportunities for franchise owners.
Be The Boss
If you would like some advice on which franchise opportunities you should consider, please contact us.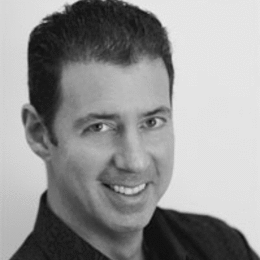 Rob Lancit
Vice President-Internet Brands, MFV Expositions
Social Media Is Changing Franchising
If you're franchise doesn't have social media accounts make sure to get involved and create a few accounts to reach more customers, cultivate your brand and increase sales.