5 Benefits of Lawn and Garden Franchises
On some level, most people dream of being their own boss. Opening a franchise is the best way to achieve this dream. Franchise ownership allows you to run your own business within the framework of an already successful company and under the auspices of an already known and trusted brand name. In many respects, it's the best of both worlds. But choosing which type of franchise to buy is not always so easy. Some folks have their heart set on a franchise in a specific industry, while others try to find which type of franchise is best suited for them. If you fall into the latter category, you should consider a lawn and garden franchise. Here are five benefits of lawn and garden franchises.
1. Steady Work
You might think that lawn and garden franchises suffer because they can only do their work for some parts of the year in colder climates. But this isn't true. For one, if you do live in a place with annual snow, many lawn and garden franchises offer snow removal and holiday lighting services, so there is still work in the winter months. Furthermore, you're likely to have steady work year over year.
Grass grows every year. Bushes and trees grow every year. It doesn't matter what the economy is doing, lawns will always need to be manicured to some degree. And in cases of drought, that brings its own special needs to which lawn and garden franchises can attend. All in all, it's a fairly stable line of work.
2. Flexibility
As your own boss of a lawn and garden franchise, you have a great deal of flexibility when it comes to organizing your career and life. You can set your own hours and work when you want. Of course, you probably can't work a graveyard shift (except maybe if you have a client in an actual graveyard) but lawn and garden franchises are not an emergency business. You can set your own hours.
3. Affordability
In the world of franchising, lawn and garden franchises are pretty affordable. They're obviously not an impulse buy; it requires careful consideration and time before you make such an investment. And many lawn and garden franchisees required financing to purchase their franchise, as is common for many franchises in any industry. But relative to other options, lawn and garden franchises are on the cheaper side. They often require $100,000-$200,000 of investment.
4. Fresh Air
Many lawn and garden franchisees choose to own and operate their franchise on their own or with a small crew. As such, many of them choose to do much of the lawn care and gardening work themselves. Should you choose this path for yourself, you will get a lot of fresh air and sunlight. For many, that's far better than sitting in an office all day.
5. Vendor Discounts
One thing to keep in mind about lawn and garden franchises is that they do require a fair amount of equipment. Lawn mowers, weed whackers, pruning shears, lawn fertilizer, etc. These costs can add up. But the best lawn and garden franchises offer vendor discounts. This means you can get discounted rates on the equipment you need, which is a big help.
Be The Boss
To learn more about lawn and garden franchises, please contact us.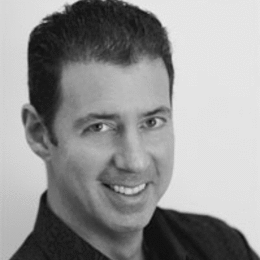 Rob Lancit
Vice President-Internet Brands, MFV Expositions
What To Do After The Franchise Expo
So you visited the franchise expo, and you were amazed (and possibly somewhat confused) by the scene. You read this, that's what you do now, and we'll help you capitalize on your visit to the franchise expo.
Franchising: Business as Usual?
International development is all about strategy and preparation, making sure that all risks are, as much as possible, accounted for and mitigated.