5 Avenues for the Finest Franchise Business Research
Many people who become interested in franchise opportunities do so after visiting a local franchise business. They enjoyed the services or goods they bought, thought about how life would be if they owned such a place, and decided to take some steps to make that happen.
The first phase of any successful franchise search is research, and doing your due diligence with a franchiser is no small undertaking. There are many things to consider about the market, the brand and yourself before you take the leap, so here are five avenues you can take when researching brands to find your ideal fit.
Use the web
The internet is a clear starting point for many people because of the amount of information available. There may even be too much at times, but you can narrow the results down by doing some focused searching. If you are already interested in certain brands, you can take a look at the franchiser's websites. Keep in mind that these are a jumping point only, since they are made to encourage sales. Dig into the brands deeper by searching social media, looking at reviews and visiting forums.
BeTheBoss.com is America's most informative and comprehensive franchise directory. Our website features a variety of different franchise opportunities for every interest and every investment level. Visit our franchise directory to find the perfect franchise opportunity for YOU!
Visit franchise expos
Many organizations host regular franchise events across the nation, and you can meet franchisers face-to-face at these events and take seminars to learn more about ownership in general. As with franchiser websites, this is a sales environment, so be ready to review and double-check any info you receive.
For over 25 years, MFV Expositions has been bringing franchise concepts together with the most qualified entrepreneurs seeking to own their own business. To learn more about the Franchise Expos that MFV offers around the world visit https://www.mfvexpo.com/home/calendar/
Meet your chamber of commerce
Your local chamber of commerce is a resource that is overlooked by many entrepreneurs. Their purpose is to help businesses in the area prosper, so they have information on what businesses types are already in your community, which ones are set to open soon, and the market itself. There may also be networking opportunities available, allowing you to meet other area business owners. The chamber may not have franchising expertise, but they can likely give you insight on potentially viable franchise opportunities in your market.
Speak to local franchisees
Most of the franchises in your area have a local owner who works there or at least goes there regularly. Talk to the franchisees of the brands you are interested in to gain valuable insight on the brand and its system. Keep in mind that some owners may not want to talk to you because you're being viewed as potential competition, but it's still worth the attempt.
Find a franchise consultant
Like real estate agents, franchise consultants help prospective franchisees decide their goals and find the brand and industry best suited to them and their aims. There is a chance that a consultant will be more interested in the sale than you - their compensation comes from the franchiser - but keep in mind that many brands only work with consultants who bring them candidates who are likely to thrive in their system.
You may not need to use all of the research types above to find your franchise, but it's always going to be worth your while to do the most thorough and multifaceted search that you can.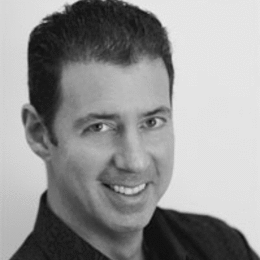 Rob Lancit
Vice President-Internet Brands, MFV Expositions
7 Reasons to Buy a Donut Franchise
Today's post describing the top seven reasons to buy donut franchise. To find a perfect one, read these reasons carefully & understand how it can be beneficial.
Getting the most from Discovery Days
Expect franchisors to invite you to their Discovery Days, and don't be afraid to accept their invitations. But before you go, here's what you need to know to help you get the most from participating in a Discovery Day.