4 Tips For Starting A Home Improvement Business
Home improvement has proven to be a steady business over the years. There is always some demand for home improvement businesses. But how do you start a home improvement business?
Tip One for Starting a Home Improvement Business: Figure out your financials.
As with any business endeavour, you need to know what kind of financial situation you're in and what you're getting into. Some home improvement businesses are low-cost businesses. You can start one relatively cheaply. Others require as much as $200,000 in initial investment. Both could be great options, but not for everybody. How much are you willing to invest? Can you take out a loan? Many financial institutions are willing to lend to home improvement businesses and sometimes home improvement franchisors themselves will finance you.
Tip Two for Starting a Home Improve Business: Decide if you want to start an independent home improvement business or a home improvement franchise.
How much you invest will also depend on if you buy a franchise or go it alone. Buying a franchise requires you to pay a franchise fee and who wants to do that, right? Well, many people choose to do that. Going it alone is rarely a recipe for success. If you've worked as handyman for somebody else's business for decades, saved lots of money, amassed an arsenal of tools and equipment, and established a reputation among your friends and neighbors, then maybe you can make it on your own. But by buying a home improvement franchise, you get a business template, education, ongoing support, marketing advice, and a brand name under which to operate.
Tip Three for Starting a Home Improvement Business: See what's available in your area.
You might have an interest in plumbing, but if there are already three established plumbing businesses in your small town, there's probably not room for you. You must examine the area in which you want to start your home improvement business. What is there demand for? What franchisors are looking to expand into the area?
Tip Four for Starting a Home Improvement Business: Figure out what type of home improvement business you want to start.
There are several different types of home improvement businesses and not all of them suit every person. What makes sense for you to start? A painting business? A restoration business? A handyman business? Do you want to focus on commercial properties? What about clean up? There are many options. Find out what fits your aptitude, budget, and the demand in your area.
Bonus Tip For Starting A Home Improvement Business: Contact Be The Boss
At Be The Boss, we can connect you to many successful home improvement franchisors. To learn more, please contact us.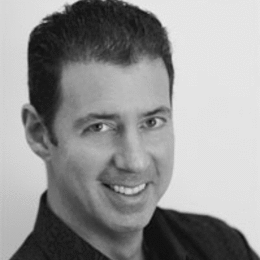 Rob Lancit
Vice President-Internet Brands, MFV Expositions
A Failure To Communicate
Internal marketing should then be seen as relationship marketing instead of consumer marketing. There are several things that franchise systems can do to elevate their internal marketing.
Franchising Over Fifty
Owning a franchise can be a profitable investment. These advantages lie primarily in accumulated wealth and in past business experience.