4 Things to Know About Restaurant Franchises
Restaurant franchises are some of the most iconic franchised businesses in the world. When many of us hear the word "franchise", we often envision a restaurant franchise. Because of this, when many of us first become seriously interested in buying a franchise for ourselves, we often look at restaurant franchises. There are many great types of franchises out there, but restaurant franchises are consistently a great choice for budding entrepreneurs, as well as for already established business people with existing franchise portfolios. But before you go any further, there are a few things you should know about restaurant franchises. This article will go over four of them.
1. Uniformity is Often Key
As a small business owner, you will have lots of chances to be creative. But never forget that a big appeal of franchised businesses to customers, especially restaurant franchises, is familiarity. People are comforted by the familiar surroundings. They want to know that they can get their favorite meal and that the menu will be the same as what they're used to. Many restaurant franchises are very strict in enforcing uniformity across all their franchise locations, but it's for a good reason. That uniformity correlates to more profit.
2. Fast Food Franchises Still Reign Supreme
You could be forgiven for thinking that fast food franchises are faltering. As a society, our diets are changing and trending towards the healthier. This proves a challenge for many traditional fast food franchises (also known as quick service restaurants) as their menus offer many food items that are not particularly healthy (or are least perceived to be unhealthy). This is indeed a challenge, but according to all the available evidence, quick service restaurant franchises are doing just fine. These restaurant franchises still dominate the top ten and top fifty of the annual "Franchise 500" list of the most successful franchises. Their continued success is due partly to their changing menus which now offer more health-conscious items than ever before.
3. Know Your Area, Know Your Customers
As the "Franchise 500" list demonstrates, restaurant franchises make tons of money. But this does not necessarily mean that every franchise location makes a ton of money. As with everything, individual results may vary. You should try to get a sense of what the people in your given area want. Are they underserved with regards to a specific type of cuisine? Is there a specific area in your city that could use a restaurant franchise? And what kind of restaurant franchise makes the most sense for you and your finances? All restaurant franchises require different levels of investment in different places.
4. Meals Aren't the Whole Deals
When we think of a restaurant franchise, we think of a business that sells full meals. But there are many other options within the food franchise industry. You can specialize in selling people treats instead of full meals, as ice cream franchises do. Then there pizza franchises that can supply people with a quick slice on the go or who can cater a whole banquet or event. Bar and pub franchises and café franchises are both great variations of the restaurant franchise because both encourage their customers to linger there and spend more money on beverages over the course of a few hours.
Be The Boss
To learn more about restaurant franchises, please contact Be The Boss.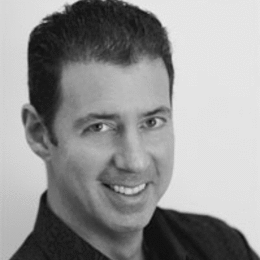 Rob Lancit
Vice President-Internet Brands, MFV Expositions
Where to Find the Best Hourly Employees – Part II
The best sources of new hires have changed very little over the past 25 years and the hands-down best sources of great new employees are still re-recruiting former employees and referrals from present employees.
Understanding and Choosing the Right KPIs
Confucius once said; "Study the past if you would define the future." He could have been referring to Key Performance Indicators (KPIs) and how we select and use them.
Can You Really Make Money from Home?
There are many home-based businesses for sale that do require you to leave your home. To learn about more home-based businesses for sale, please contact Be The Boss