4 Reasons To Buy A Lawn Care Business
A lawn care business for sale could be the perfect opportunity for you to become your own boss of a rewarding business. Rewarding in an intangible sense as well as financially. Here are five reasons to buy a lawn care business for sale.
1. A lawn care business for sale represents an opportunity to see the fruits of your labor.
In the modern world, work can feel a little, well, dystopian. So many of us are so far divorced from the results of our work that it's hard to achieve a sense of satisfaction. You work hard, you earn your company money, maybe you even earn good money for yourself, but . . . what do you actually do? After a day spent planting rose bushes, you know what you've done. You've created a beautiful garden. And you got paid for it. Buying a lawn care business for sale is one of the few ways left in the world to feel that sense of satisfaction.
2. When you buy a lawn care business you're entering a business where customer satisfaction is key and you can actually get thanked for your hard work.
Self-satisfaction is great. But getting compliments on your work? Even better. If you do a good job, clients will notice and thank you. And that feels good. But if feeling good is not enough for you, consider this: lawn care franchises thrive on their reputations. If you do a good enough job for enough people, word of mouth will spread, and you'll get hired for more and more jobs. This means more money for you and potentially less money you'll have to spend on advertising and marketing.
3. Lawn care businesses allow for flexible schedules. Take control of your own life by buying a lawn care business.
Another great thing about landscaping franchises is the flexibility it provides you with. Not only do you get variation of worksite, you can have a variable schedule, too. It's not a 9-5 job. Need a day off for an appointment? Then don't schedule any work for that day. Want to drive your kids to school every day? With a lawn care business, you can do that.
4. Lawn care businesses do not represent the only opportunities for flexible and rewarding work.
Lawn care businesses for sale present great opportunities. But let's face it, for parts of the country these opportunities are limited. Have you tried mowing a Vermont lawn in February? Many lawn care businesses also offer snow removal and other winter services. But if you don't have the stomach to work outside in freezing temperatures (and who could blame you?) you have other options.
Related to lawn care business are home service businesses. Some home service franchises offer lawn care and others focus on home cleaning, repairs, or restorations. You might think the increasing popularity of DIY ("do it yourself") activities means less work for home improvement franchises. The opposite is often true. Many families get the urge to renovate themselves, find out it's not practical, and then hire a home improvement business. Other times, couples go all DIY and, bless their hearts, make a big mess of things. Then it's time for home improvement professionals.
Be The Boss
To learn more about the lawn care business and to find out about lawn care businesses for sale in your area, please get in touch with us.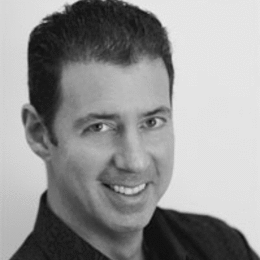 Rob Lancit
Vice President-Internet Brands, MFV Expositions
The 8 Commandments for Achieving Business Success
Those who do their homework and are dedicated to succeed can reap the rewards of business ownership, personal freedom, security and satisfaction. Taking the right steps is critical. The Eight Commandments for achieving business success.
Financing a Franchise for $350,000 or Less
Franchises come in all sizes requiring a with a wide variety of capital and equipment needed to operate the business. This article is the first of a two-part series of articles offering an overview of the financing available based upon the amount of money required to capitalize the franchise.