4 of the Best Franchises to Open
Opening a franchise is a long term goal for many hard working people with an entrepreneurial spirit. How many of us don't want to be our own boss on some level? Not many. And opening a franchise is the most practical way of doing that. Some people are committed to opening a franchise in a certain line of business. They've often worked in that industry for years, even decades, and have accumulated an expertise and a passion that makes opening a franchise in that industry the best move for them. Many others want to open a franchise, but they're not sure what types of franchises offer the best opportunity for them. This article hopes to shed a little light on that subject. Here are four of the best franchises to open to find the success you seek.
1. Auto Glass Franchises
The first type of franchise we will look are are auto glass franchises. These are some of the best franchises to open for a few reasons. First, there is the truly enormous pool of potential customers you have as an auto glass franchise. There are over 270 million registered vehicles in the United States. And every one of these vehicles has glass. And that glass will always be susceptible to breaks and cracks. As a result, there is great demand for auto glass franchises.
These same numbers apply to automotive franchises in general, of course. An automotive franchise is also a great type of franchise to open. But an auto glass franchise, specifically, has the advantage of being less expensive to buy, start up, and operate than a full service automotive franchise.
2. Beauty Franchises
Beauty franchises are among the best franchises to open because of how the service has grown. Beauty franchises are a relatively new phenomenon; they didn't exist on a wide scale over forty years ago. And in that time, what beauty salon staff can do has become something truly special. Whether a beauty franchise specializes in nails, lashes, or brows --or a combination of everything-- they can create looks that are really artistic. Beauty franchises can do things for people that they can't do for themselves, so they'll always be in demand. What's more, beauty franchises tend to be lower cost franchises.
3. Real Estate Services Franchises
Property rates continue to go up all over the country. With property being so valuable in so many markets, the demand for real estate agents is very high. Everybody wants to make sure they can get the most money for their sale or the most bang for their buck when purchasing property. This makes real estate services franchises one of the best types of franchises to open.
4. Senior Care Franchises
Rounding out our list are senior care franchises. Senior care franchises are truly some of the best franchises to open. The senior population has never been larger in the United States. And this number will only increase as the large Baby Boom generation continues to age into their senior years. Seniors require more care and assistance than do younger people. This means the already large demand for senior care franchises will only increase.
Be The Boss
To learn about some of the other best franchises to open, please contact us.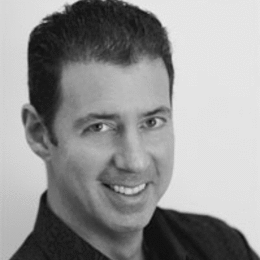 Rob Lancit
Vice President-Internet Brands, MFV Expositions
Franchising, A Strategy for Added Value
To be successful in franchising, it's the franchisors responsibility to listen to you and adapt to your needs. Those of us who work directly for a franchisor, recognize that we have a profound obligation to ensure the future success of YOU, our franchisees.