4 Key Considerations for Engaging Websites
You already know just how important a web presence is in the franchising world – it is the 'face' of your company, and often the only touchpoint you have with your customers. Therefore you need a content management system that meets the needs of both corporate and franchisees. After all – their success is your success.
So how can you successfully leverage the power of the internet to create consistent, engaging and impactful online experiences delivered through branded websites? Here are four tips to keep in mind.
Keep It Under Control
Your brand, that is. You've invested time and money into crafting your brand – and now you should maximize that investment. Your franchisees want to focus their resources on local marketing, but they also need to take full advantage of the company brand. By offering the franchisee a professionally designed web presence that also shares the expert content provided by the franchisor, you are significantly elevating the impact of their website to visitors. In addition, by routinely providing fresh franchisor content that is shared with the franchisee's web presence, you have enabled the franchisee to present the consistent messaging that the franchisor deems important.
Keep It Local
What do your customers want? Customized, location-based experiences. Targeted content that resonates and speaks directly to them. A repeatable, familiar brand experience they can trust – from anywhere. Your customers expect all of these things – here's how you can help your franchisees deliver them:
Make sure franchisee websites have sections where they can focus on local content that will draw customers in – places where they can start conversations.
Feature local promotions and campaigns to support team fundraisers, community events and local interests.
It is key here to think of your franchises as what they actually are – independent businesses led by local entrepreneurs that provide unique offerings and touchpoints tailored to individual markets.
At corporate, you may have national offers running, but it is imperative that your franchisees have the flexibility to offer specials specific to their markets. Local autonomy is critical. All franchisee websites should include an area designated to specials that are exclusive to their city or region. Here are some other things you can do to stimulate local conversations and activities:
Include a subscription form on franchisee sites to collect visitor email addresses for newsletters and coupons.
Encourage the use of social media and email marketing campaigns to drive customers to landing pages featuring local promotions.
Keep It Simple
Your franchisees have a business to run, and they need to be able to do it in a hands-on manner. Think ease-of-use. You'll want to provide them with a professional, effective website – right out of the box. Anyone on their business team should be able to add local content or promotions to their website – with no specific IT experience required. Let them focus on their business – not managing technologies.
Keep It Branded
A professional, consistent look and feel across your entire franchise network is crucial to reassuring customers that, yes, they are getting the same product or service that they have come to know and trust. Captivate site visitors with compelling, polished web experiences. Make every touchpoint with them the best it can be.
Where to begin? Start with a content platform specifically designed for franchising. Primero's Webtreepro CMS provides franchisors with the ability to give their franchisees everything they expect from their websites – and more. Webtreepro lets you enforce brand control every step of the way so that franchisees can add content and local marketing while maintaining a universally consistent brand look and feel. In addition to enabling brand control, Webtreepro can launch sites quickly – ensuring that new franchisees hit the ground running with everything they need to make their franchise a success.
You are only as successful as your franchisees. Now, go give them what they need.
Steve Press, President of Primero Systems, is instrumental to the company's software development success. Steve is a product visionary, overseeing the development of content management solutions and operationally-vital business systems. He is the principal designer of Primero Systems' powerful web CMS platform, Webtreepro, which seamlessly manages and publishes content across any number of sites to help franchise organizations thrive in the digital age. For more information, visit www.primerosystems.com.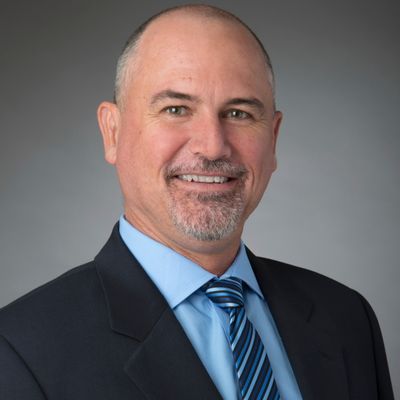 Steve Press
Primero Systems
Public Relations (PR): Building Your Franchise Brand Through the Media
The Public Relations society of America partially defines PR as "anticipating, analyzing and interpreting public opinion, attitudes and issues that might have an impact, for good or ill, on the operations and plans of the organization." That's a big responsibility. Franchise PR marketing plays a significant role as an amplifier of company messaging and buffer in crisis management. It is the key component that aligns brand story with its unique selling proposition, its mission and its leadership team, and then takes it to the public. They are the "big thinker" in a room of business analysts, harder to measure but necessary to round out the big picture.