4 Benefits to Owning a Real Estate Franchise
Fifteen to twenty years ago, the proliferation of the internet had many people speculating as to how our society would change. One hot topic of conversation was which industries the internet would "kill". The democratizing effect the internet had on information and its habit of cutting out middlemen had all sorts of "experts" predicting the downfall of various jobs and industries. Some of these predictions did indeed come to pass. But some didn't, and one of those is what was predicted to happen to real estate services.
With people now able to look up all the information they needed online, so the argument went, there would be no need for realtors any longer. In theory, one could look up all the case law relevant to them and represent themselves in court too, but they'd almost certainly foolish to do so. In the end, nobody really has time to be a realtor except realtors and the real estate business has not slowed down a bit. Here are four great benefits to owning a real estate franchise.
1. Property is worth more than ever
In many cities, property values are at all time highs. Every city, town, suburb, and county will have slightly different situations, of course, but for large parts of the country, homes cost a lot of money. This brings with it both pros and cons for the economy and society writ large, but for a real estate franchise, it's largely a good thing. For one, if you're dealing with some of these high cost properties, you yourself can make a lot of money. Second, the reason so many homes are so expensive is because there's a lot of demand. With so much demand, people want all the help they can get, so they are turning to real estate franchises.
2. People don't forget their real estate franchise
You don't buy too many homes in a lifetime. You tend to remember the realtors and the real estate services with whom you worked to get your home. If you had a good experience, you're very likely to recommend them. This is great news for well run real estate franchises. People will trust their brand if their friends, family, or neighbors had good experience with said real estate franchise.
3. There are plenty of real estate services
Real estate franchises aren't just about buying and selling homes. A real estate franchise can focus on any number of real estate services. And these services can dovetail with other industries. Take senior care, for example. As the enormous baby boomer generation reaches their senior years, they will have more need for care. Much of this care will be provided in senior care communities that require the recipients of care to live there. This means they have to move out of wherever they live now and they might need some help with that. A real estate franchise can provide that help.
4. Home inspections are more important than ever
With all the money and demand in real estate, home inspections have never been more important. A real estate franchise that provides home inspections will be in high demand. Furthermore, property inspections aren't just about residential homes but have to be done on commercial properties, too.
Be The Boss
To find out more about real estate franchises, please contact Be The Boss.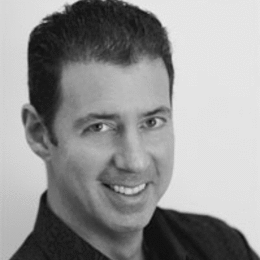 Rob Lancit
Vice President-Internet Brands, MFV Expositions