3 Benefits Of Accounting Services Franchises
Accounting services franchises are appealing to many different entrepreneurs for different reasons. If you're wondering if an accounting services franchise might be right for you, this article will detail three of the key benefits.
1. Accounting services franchises are usually low-cost franchises. This means that you don't need a lot of money to invest to get started. Accounting services franchises are quite accessible.
There are some great franchises that cost a lot to buy and to set up. High cost doesn't necessarily mean bad; some high-cost franchises still offer great returns on investment (ROI). But it does mean that you either must be wealthy to buy one of these high-cost franchises or you have to be comfortable taking out a large loan to buy it (or both). And a lot of otherwise qualified businesses owners either can't or don't want to do that. So, they turn to low-cost franchise alternatives and accounting services franchises typically fall into this category.
2. Accounting services franchises can reasonably expect a steady stream of clients once they are established. The accounting business is not subject to whims and trends like other businesses are.
Accounting is a service. Many services struggle in hard economic times. If you have to tighten your belt, you're likelier to try to dye your hair at home, to eat out less, maybe even to try your hand at some DIY work instead of hiring a tradesperson. But with accounting services? Not so much.
When do you need the services of an accountant more than when economic times are tough? That's when you need an accountant more than ever. You need guidance on where you can save money, on if or how you should restructure, and if there are investment opportunities in midst of all the bad news. Furthermore, there are no fads that will deter people from hiring an accountant. People will always want to make and keep their money as much as possible.
3. Accounting services franchises are not all the same. There are different types of accounting and other financial services. You can pick the one that interests you the most, the one for which you are most qualified, and/or the one that is available closest to you.
It's good to have a background in accounting, but you don't need to know everything before buying an accounting services franchise. That's the great thing about franchises: the franchisors teach you what you need to know. In terms of what your accounting services franchise actually does, you could focus just an accounting, branch out into for financial planning, or involve accounting as part of a business consultancy franchise.
Be The Boss
To learn more about accounting services franchises, please get in touch with us today.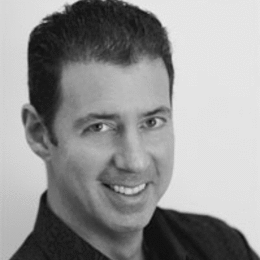 Rob Lancit
Vice President-Internet Brands, MFV Expositions
Event Management & Franchising
Event management has been around in one form or another for decades now. Should you be looking at event management franchise opportunities?
Protect Yourself: Negotiate Tenant Friendly Lease Provisions
Negotiating a lease is a lengthy process. To say that a lease, drafted by the landlord's counsel, heavily favors the landlord is a huge understatement. However, there are important provisions that tenants can negotiate into a lease to protect their interests.