10 Steps To Buying a Franchise
Top 10 Tips for Buying a Franchise
Buying a franchise takes time, commitment and some hard work. But if you follow our 10 steps to buying a franchise, you should have plenty of reason to celebrate at the end of the process.
1. Get your franchise education
Today it's easier than ever to find information about franchising, but you've got to be careful. Not every education is a good education.
You'll find countless articles, books and videos online, but, early in your education, it's best to avoid information that's designed to sell you a specific franchise. The purpose of a franchise education is not to sell you a franchise, but to help you determine if franchising is a good choice for you, and if it is, to show you how to find and investigate appropriate franchise opportunities.
The International Franchise Association is a good source for educational information. You can also learn about franchising at seminars produced by MFV Expositions. Look for the A to Zs of Buying a Franchise.
2. Understand how franchising works.
There are two parties in a franchise business: franchisor and franchisee. The first is responsible for developing the franchise operating system, and the second is responsible for implementing the system. Which do you want to be?
If you want to own the business and call all the shots, you want to be the franchisor. If you prefer to implement the system, then you want to be the franchisee.
Franchisees are licensees of the franchisor. Franchisees are good at following direction, or they need to be. A franchisee can own one or multiple outlets of the same franchise, and even own different franchises.
Franchisees are licensed to operate a specific franchise concept for a specific period of time, usually in a specific location, and always in a specific manner.
3. Verify that franchising makes sense for you
Before you invest your money in a franchise, make sure that you're a good fit for the franchise business of your choice. Just because the business is "hot" or trendy, doesn't mean it's a good business for you.
What are the requirements of the franchisor? What skills will you need to succeed? Are you and the franchisor on same page in terms of the values you hold dear?
It's important to understand that there are all kinds of franchise opportunities – some 3,000 different brands in North America alone – and they're not all equal. Some are better than others. You need to be sure you select a franchise that's right for you.
How do you verify that franchising makes sense for you? Many franchisors, as well as franchise brokers, require prospective franchisees to complete a personality profile prior to selling them a franchise. It's a protective step for both you and the franchisor.
You can search online for appropriate franchise profiles, but unless a franchisor or broker asks you to compete a profile, you may be required to pay a fee.
4. What kind of franchise best suits you?
If you're looking for a business that someone else will operate for you, i.e. absentee ownership, you won't find many opportunities in franchising. Franchisors usually require franchisees to be owners and operators. They want to know that you will be on site to operate the business.
However, you can determine your work environment by the type of franchise you buy. Not every franchise operates at a shopping mall. Many franchises are operated from home, or a small office. Other franchises operate from mobile units: a truck, van or car. What do you prefer?
In some cases, franchisees work alone, perhaps relying on seasonal or part-time help. In other cases the franchisee must be on site, at a retail location, managing a staff of full-time employees.
Once you know the type of franchise you want to buy, and the work environment that you prefer, you're likely to find dozens of suitable opportunities in franchising.
5. Seek information from franchisors. It's free!
When you find franchise companies that interest you, ask for information. It's free, and it comes without any strings attached.
At FranhiseExpo.com you can search for businesses by company name, investment level, industry, and other filters that make it easy for you to find businesses that will meet your requirements.
You can usually watch a video that explains the franchise opportunity and then complete a simple form to request information. You are not obligated when you request information!
6. Get the franchisor's disclosure document. It's free!
Depending on the laws in your country, state or province, franchisors may be required to disclose key information to you prior to accepting money from you or asking you to sign a binding agreement.
Franchisors selling in the USA face some of the world's most onerous disclosure regulations. They must provide a disclosure document, mandated by federal law, to a prospective franchisee at least 14 days prior to closing a deal. The disclosure document is free. Be sure to ask for it.
When you request information from a franchisor, you can expect the franchisor to ask for information from you, such as your name, address, phone number, and the amount of capital you intend to invest in a franchise.
7. Attend the franchisor's discovery day. It's free!
Most franchisors invite qualified prospective franchisees to the corporate office for a free discovery day. Notice the word "qualified." You're not likely to get invited to a discovery day until the franchisor knows that you're serious about investing in the franchise, and that you've got the funds to invest.
If you're invited to a discovery day, go! In fact, many franchise companies will not sell you a franchise until you've attended a discovery day. It's not only an opportunity for you to learn more about the franchise offering, but it's also an opportunity for the franchisor to learn more about you.
You may be alone at a discovery day, or other prospective franchisees may attend at the same time.
A typical discovery day agenda includes members of the franchisor's corporate team showing you what they do, and talking to you about what they will expect of you. You're likely to meet the training director, support director, marketing director, real estate director, etc. This is also a good time to meet company executives, including the president and possibly the founder.
8. Include existing franchisees in your due diligence
When you investigate a franchise opportunity, you spend time reviewing information
about the business. The franchise disclosure document is the most important piece of information relative to the due diligence you need to perform to buy a franchise with confidence.
The disclosure document will detail pertinent information including all of your responsibilities, and at least some of the franchisor's responsibilities. If the business must be open 7 days a week, 24 hours a day, you'll find that information in the disclosure document. If you're required to dress a certain way and talk a certain way, those details, too, are in the disclosure document.
What you can sell, how you can sell it, and other pertinent details about the operation of the business also will be found in the disclosure document. Even information about how to renew your franchise (you will be licensed for a specific period of time, typically 5 to 10 years) and how to sell it will be included in the disclosure document.
Perhaps the most important section of the disclosure document reveals the names and contact information of existing and previous licensees. This gives you an opportunity to contact franchisees, to interview them by phone or in person, and even volunteer to work for one for a few days to see if you like the business.
9. Understand the ongoing fees
When you buy a franchise you'll likely pay an upfront franchise fee. It will range from several thousand dollars to as much as $50,000 or more in a few cases. Beyond the franchise fee there are re-occurring fees: the royalty, and the advertising fee. Make sure you understand these fees, why you pay them, and how they're spent by the franchisor.
Most franchisors require franchisees to pay a percentage of gross sales as a royalty every month – the percentage may be as low as 5% and as high as 12%, and varies from company to company.
Franchisors use royalty fees to pay their overhead costs, including developing future products as well as training and support for franchisees. Of course, royalty may also generate the franchisor's profit.
The advertising fee is also a percentage of gross sales and may be in the range of 1% to 3% paid monthly. This money does not belong to the franchisor. The money is used to underwrite marketing and advertising costs for the franchise network.
Is it worth paying these fees? The best way to answer that question is to ask the existing franchisees. Just make sure you can afford the fees before you commit to buying the franchise.
10. Seek professional help
One of the last steps to take before you buy a franchise is to consult with your
professional advisors. Spend the money to engage a franchise attorney and an accountant prior to signing a franchise agreement.
There are many franchise attorneys at work in the USA and other countries and you can find them through a franchise association such as the International Franchise Association. You may be able to find an attorney who's already familiar with the franchise brand you want to buy. Good franchise attorneys will be able to advise you about the terms of the franchise agreement.
It's more difficult to find an accountant who understands franchising. It's good idea to ask franchisees for the names and contact information for their accountants. Franchise associations will also include accountants as members.
Keep in mind that professional advisors are not supposed to make decisions for you. "Should I buy this franchise?" is a question that a good advisor will not answer. Advisors will point out the pros and cons as they see them, but ultimately the decision to buy the franchise belongs only to you.
Now, Celebrate!
Buying a franchise is not an easy goal to achieve. And it should be achieved only after you've determined that franchising makes sense for you. Follow the nine steps above and when you get to this point, throw yourself a party because you deserve it! Hopefully you're on your way to financial success.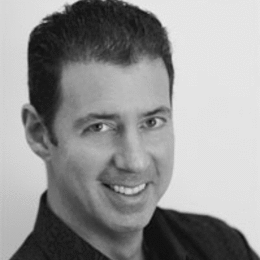 Rob Lancit
Vice President-Internet Brands, MFV Expositions
Franchise Consulting: A Great Alternative to Franchising
Franchise Consulting is the kind of business that can check all the boxes on a franchise seeker's wish list: home based, lucrative, flexible schedule, growth industry, fulfilling, interesting. A career as a Franchise Consultant can be a great alternative to franchising.
Lean on Me, When You're Not Strong
There are a number of reasons a person chooses to invest in a franchise versus starting their own independent business. The most obvious reasons are typically the established business model.